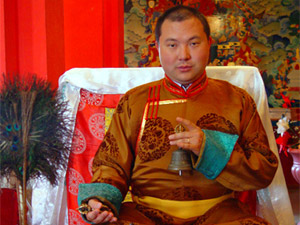 We invite you to meet with the honorary representative of His Holiness Dalai-Lama XIV in Russia, Mongolia and the CIS countries, Shadzhin-lama (Supreme Lama) of Kalmykia Telo Tulku Rinpoche.
During the meeting, Read the rest of this entry »
Home Credit Bank has opened a new office in Elista.
Since 1997 Home Credit Group (Home Credit B.V. and its subsidiaries) has rapidly established itself as a market leader in consumer finance, entering attractive and high growth markets ahead of its competitors, focusing on the key growth regions Read the rest of this entry »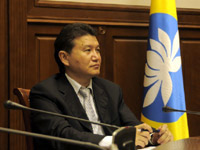 On 30 November, in Moscow, the official signing of Memorandum on the establishment of an investment fund for the implementation of investment projects in Russia and the CIS (Commonwealth of Independent States) countries between Kirsan Ilyumzhinov and the Chinese investment fund manager "Gaoneng" Xu Ping took place.
During the meeting after the signing ceremony it was noted that the authorized capital of the investment fund will be 5 billion U.S. dollars. The main participants of the fund will be "Gaoneng", Kirsan Ilyumzhinov (as an individual) and a number Read the rest of this entry »