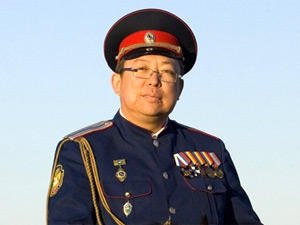 Information from Government of Republic of Kalmykia
The history of Cossacks dates back to the ancient history. People called "kazaks" are mentioned in the written document of the late first millennium, and the archaeological explorations allow us to trace the earlier periods of Cossack life.
Read the rest of this entry »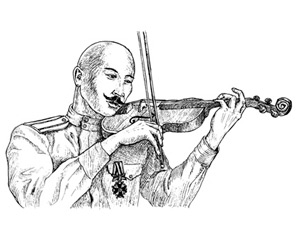 Violin of Colonel Tepkin
Where the words are powerless,
is armed with his
more eloquent language – music. Read the rest of this entry »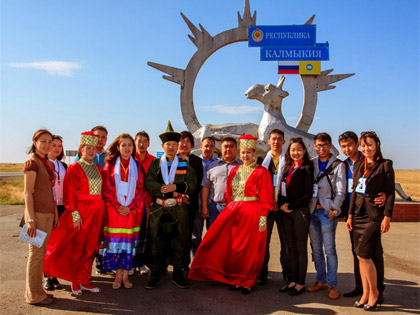 [ Ru ] People's automobile race "Heart of Russia" (Buryatia-Crimea-Moscow) has successfully arrived in Republic of Kalmykia. Meeting on Tourism Development was held today, June 16, in the office of the Government of the Republic of Kalmykia. Read the rest of this entry »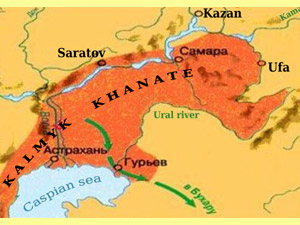 The Kalmyk Khanate was a nomadic power on the Eurasian steppe. It covered the area called Kalmykia and the surrounding areas stretching from Stavropol to Astrakhan.
For over a hundred years the Kalmyk alternately raided the southern borderlands of Russia but also protected southern borders of Russia and engaging in many military expeditions against the Muslim tribes of Central Asia, the North Caucasus and Crimea. Read the rest of this entry »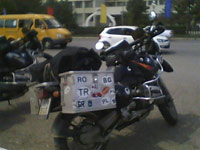 Foreign tourists have come to Elista driving BMW motorcycles. On 9 of June the city of Elista (Kalmykia) has been visited by the foreign tourists with BMW motorcycles Hannes Grundner and Karola Kien both coming from Vienna (Austria), says the Kalmyk information and tourist centre "Kalmykia.EU".
In the blessed Elista, he Austrian tourists Hannes Grundner and Karola Kien had been met by the official Kalmyk representatives from the companies KalmykiaTour and KalmykiaNews.
The mototourists Read the rest of this entry »