Posts Tagged 'Festival of Lotuses'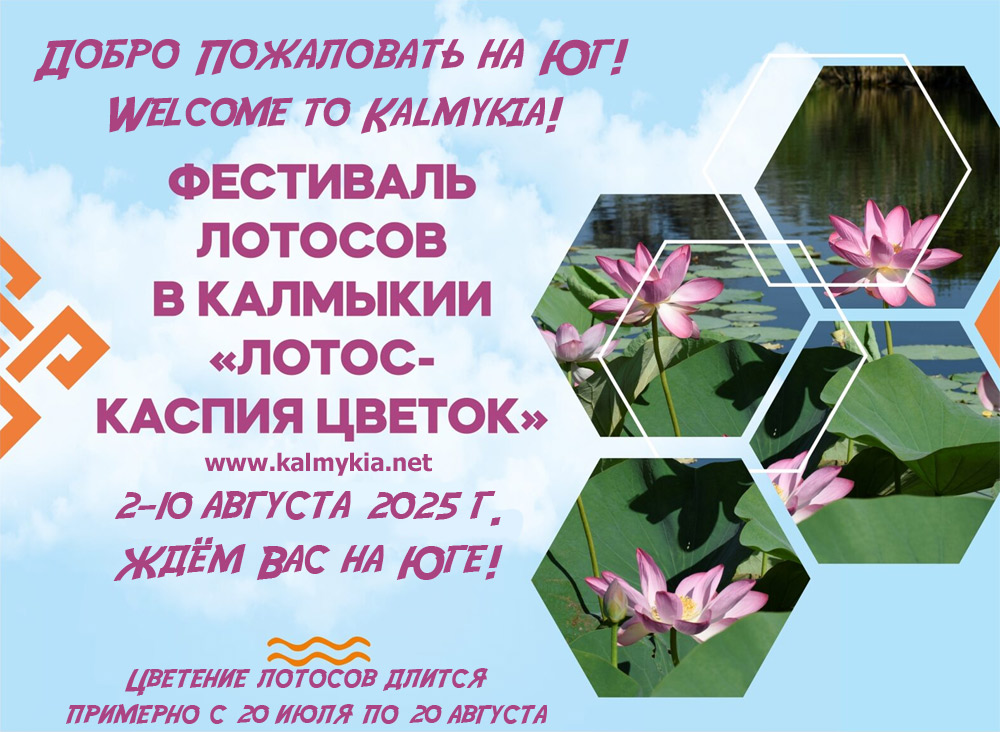 Sandy beaches and recreation in the South are prepared for the opening, a local observer reports.
In the South, each day of the Lotus Festival is unique and dedicated to honoring the natural elements: water, earth, air, fire and metal.
It is believed that a person who sees a lotus will have good luck for a whole year. Read the rest of this entry »
In Republic of Kalmykia the Lotus festival program will become a highlight of tourism in Kalmykia.
In Elista approved Read the rest of this entry »