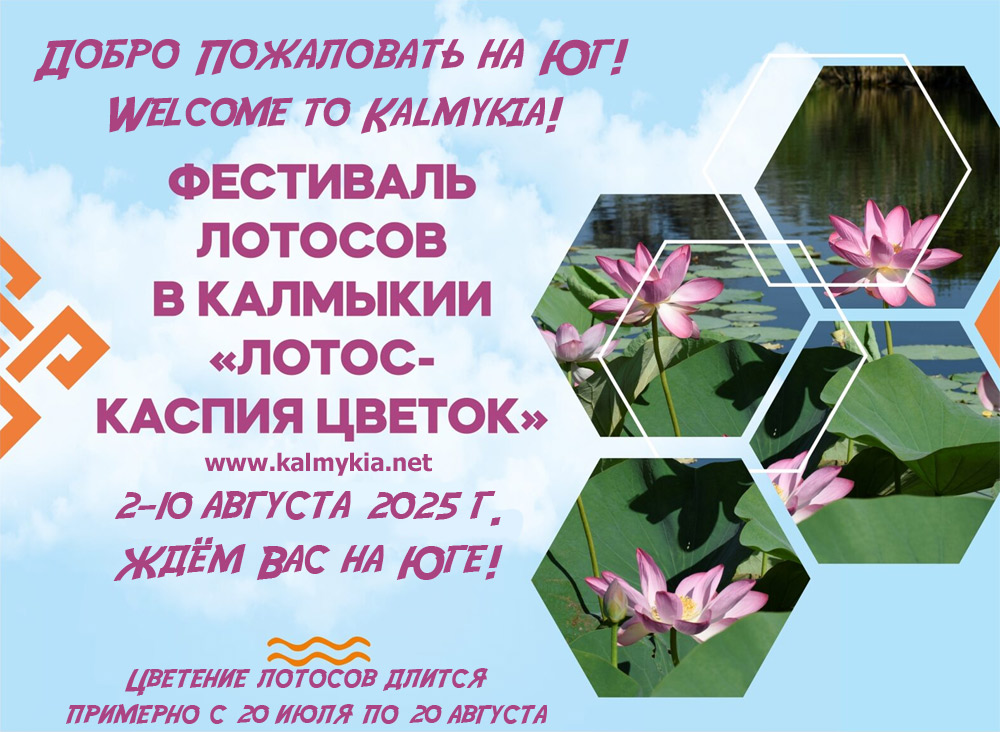 Sandy beaches and recreation in the South are prepared for the opening, a local observer reports.
In the South, each day of the Lotus Festival is unique and dedicated to honoring the natural elements: water, earth, air, fire and metal.
It is believed that a person who sees a lotus will have good luck for a whole year.
A show program (open-air parties, pigeon show, kite festival, ethno-rave show) awaits guests in exotic Kalmykia.
Date and venue: August 5-6, 2023 in an exotic paradise.
Lotus blossoms usually last until about August 28.
Lotus Festival Program 2023
Standup paddleboarding! In mysterious Kalmykia participants of the Lotus Festival will enjoy sapsurfing – a large-scale sap-board racing competition LAGAN SUP CHALLENGE, for beginners and experienced athletes (online application – for participation).
Prize fund: 500 000 rubles!
All adults are invited to participate in the fun high-speed water tournament, just apply online. The competition will be held in four disciplines on boards up to 14 feet long with no width restrictions: 200m Sprint, 1000m Sprint, 8km Marathon and Dragon. More
The press service of the Ministry of Culture and Tourism of the Republic of Kalmykia informs that sap boards will be provided free of charge for all competitors.