Posts Tagged 'international seminar'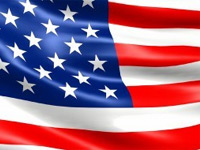 November 15 in the Kalmyk State University started the international scientific seminar for teachers of the English and Kalmyk language 'Moving Forward: Time to Build Bridges', reports International department of KalmykiaNews.
The organizers of the event – the Kalmyk State University, Department of Germanic Languages ​​KSU and the Association of Teachers of English the Republic of Kalmykia (ELIS). Read the rest of this entry »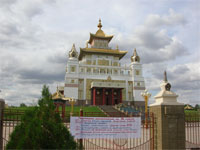 Program of the International scientific seminar "Buddhist Tradition: from the East to the West"
May 2, 2012. Elista, Kalmykia Republic.
Beginning at 11.00 a.m.
Venue: Conference hall of the Kalmyk Institute for Humanities of the Russian Academy of Sciences (KIH RAS)
11.00–11.10 Opening
Ochirova Nina Garyaevna, Director of the Kalmyk Institute for Humanities of the Russian Academy of Sciences (KIH RAS), PhD
11.10–12.30 Report of Professor of the Colombian University Robert A. F. Thurman «Tibet and Mongolia: Spiritual Lessons for the Whole World»
12.30–12.40 Discussion
12.40–13.00 Presentations of scientists of the Kalmyk Institute for Humanities of the Russian Academy of Sciences (KIH RAS) Read the rest of this entry »
The international seminar on the theme "The regional legislation and the European standards in the field of human rights" took place in Rostov-on-Don on 14-16 of November. The seminar was organized by South-Russian Parliamentary Assosiation, the Staff of the Plenipotentiary of the President of the Russian Federation in the South Federal District, Rostov center of civil and legal education in cooperation with the Counsil of Europe. Read the rest of this entry »