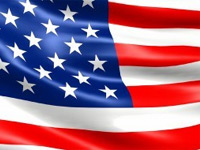 November 15 in the Kalmyk State University started the international scientific seminar for teachers of the English and Kalmyk language 'Moving Forward: Time to Build Bridges', reports International department of KalmykiaNews.
The organizers of the event – the Kalmyk State University, Department of Germanic Languages ​​KSU and the Association of Teachers of English the Republic of Kalmykia (ELIS).
In the opening of the seminar was attended by Vice President for Research and External Cooperation Vladimir Imeev, Dean of the Faculty of Humanities Vasily Kolodko, assistant professor of German philology KSU Natalia Boschaeva (Kalmyk State University), head of the Office of English at the U.S. Embassy in Moscow Ms. Frances Westbrook.
Elista, Republic of Kalmykia