Posts Tagged 'Kalmykian souvenirs'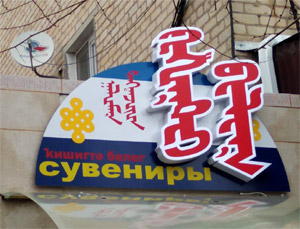 Art-shop "Kishgtya Belg"
Kishgtya Belg translated from oirat-kalmyk language as Happy Present. Read the rest of this entry »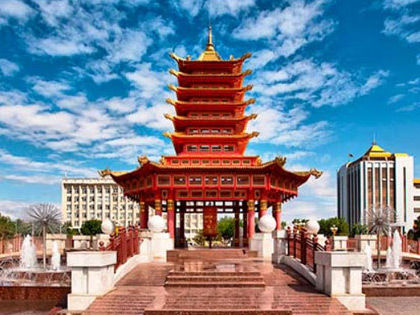 Elista city [ De | Ru | Es | Fr ]
Capital of Republic of Kalmykia.
Русская версия: Элиста.
Population: 103,728
Elista was founded in 1865 as a small settlement; the name is from Kalmyk els(e)n 'sand(y).
Since 1991, the town has been characterized by the slow decay of Soviet-built institutions, and the large construction projects instigated by the republic's millionaire president Kirsan Ilyumzhinov.
The town center has a number of renovated public parks focused on the main square, boasting statues to both Vladimir Lenin and the Buddha. To the east of the town lies the Olympic village of the 1998 XXXIII Chess Olympiad, known locally as "City-Chess". The site has a public swimming pool and an excellent museum of Kalmyk Buddhist art, and is also infrequently used as a conference center. Read the rest of this entry »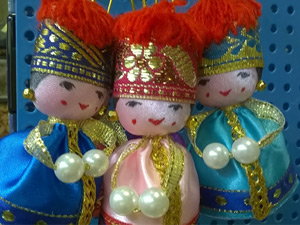 National souvenirs from Kalmykia [ En | Ru ]
Souvenirs from Russia Read the rest of this entry »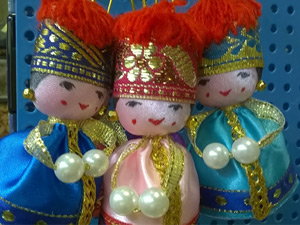 Goods from Kalmykia hand made.
Gifts for friends.
Handicraft "Made in Kalmykia"!
Read the rest of this entry »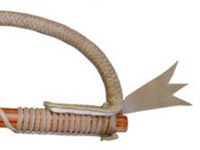 In Saint Petersburg hosted the fifth international boxing tournament among juniors for prizes former world champion, a State Duma deputy Nikolai Valuev. [ Ru ]
It was attended by athletes from Belarus, Ukraine, Estonia and Russia.
Kalmyk boxing coach Vladimir Sangadzhiev was made present to deputy of State Duma of Russia Nikolai Valuev – Kalmyk whip – malya. Read the rest of this entry »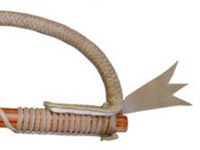 Weapon for hunting
Kalmyk whip – national ancient weapons for hunting wolves. Now as unique weapon and unique kalmyk souvenir.
Read the rest of this entry »