Posts Tagged 'Minister of the Interior'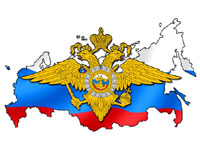 Working Visit to Kalmykia. Minister of the Interior of the Russian Federation Rashid Nurgaliev arrived in Kalmykia for a short-term working visit on 11 August. In the airport he was met by Head of the Republic of Kalmykia Alexey Orlov and Minister of the Interior for the Republic of Kalmykia Colonel of Police Baatr Gindeev.
In the Republican MOI the Federal Minister met officers of internal affairs agencies of Kalmykia and introduced them Head of the MOI for Kalmykia Colonel of Police Baatr Gindeev, who has recently been appointed the Decree of the President of Russia. Read the rest of this entry »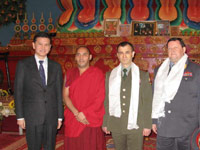 Russian Interior Minister Rashid Nurgaliev visited Orthodox chapel and Central Buddhist temple of Kalmykia (kalmyk khurul).
Rashid Nurgaliyev is located in Kalmykia with brief working visit. In Elista Rashid Nurgaliev held meetings of the antiterrorist commission and Operations Staff, which was attended by representatives of the National Anti-Terrorism Committee and the Southern Federal District, reports KalmykiaNews agency.
After the meeting, Russian Interior Minister Rashid Nurgaliyev with President of FIDE and Kalmykia Kirsan Ilyumzhinov Read the rest of this entry »