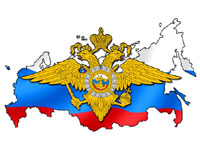 Working Visit to Kalmykia. Minister of the Interior of the Russian Federation Rashid Nurgaliev arrived in Kalmykia for a short-term working visit on 11 August. In the airport he was met by Head of the Republic of Kalmykia Alexey Orlov and Minister of the Interior for the Republic of Kalmykia Colonel of Police Baatr Gindeev.
In the Republican MOI the Federal Minister met officers of internal affairs agencies of Kalmykia and introduced them Head of the MOI for Kalmykia Colonel of Police Baatr Gindeev, who has recently been appointed the Decree of the President of Russia.
The theme for discussion during the meeting was the reform of the MOI, in particular, the results of the extraordinary evaluation. "The re-evaluation is a very serious exam; from this moment, the degree of personal responsibility of each police officer, first of all, heads of the units, for their work, greatly increases", – minister Rashid Nurgaliev said. Minister Rashid Nurgaliev also noted the work of the commission for employment of those employees who failed to pass the re-evaluation due to the achievement of a certain age or the state of health.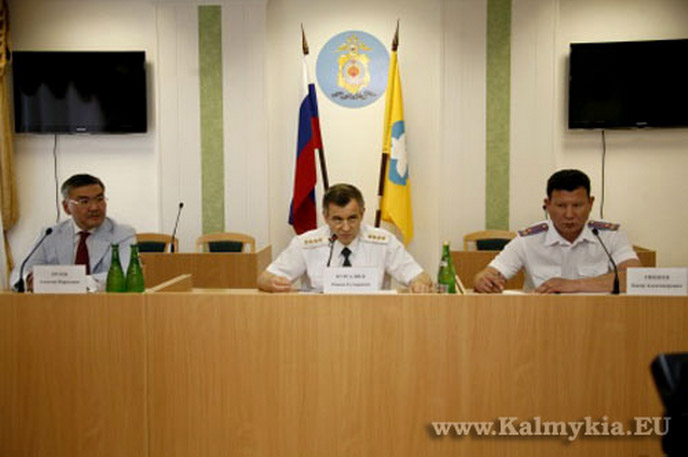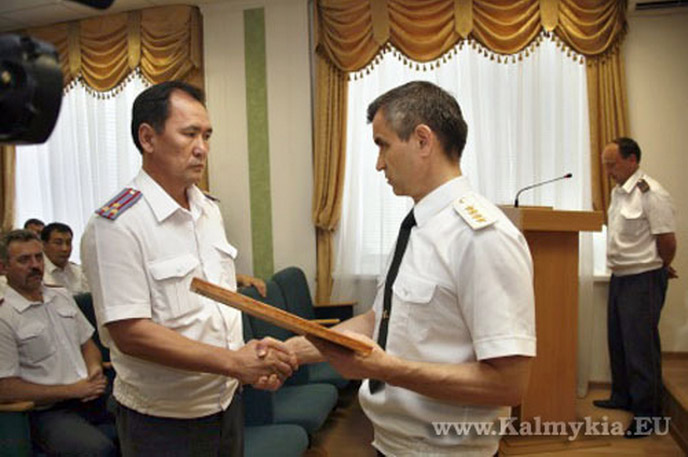 However, the reform does not end with the completion of the evaluation, emphasized the Head of the MOI of Russia. This involves the changes in an officer's psychology in modern conditions, his attitude to service, the formation of a new image of a representative of power. We have to pass a long way and fulfill a great deal of work," Rashid Gumarovich said. The MOI activities should be open and absolutely transparent. We do it to eliminate any guesswork and speculations. We must speak about our work without any PR, objectively, as it is.
At the end of the meeting, Rashid Nurgaliev awarded departmental decorations to a number of employees of the MOI for the Republic of Kalmykia.
During a conversation with Head of Kalmykia Alexey Orlov, which took place later, the Federal Minister noted good potential of the staff, who managed to pass the extraordinary evaluation and at the same time maintain good operational situation.
In his turn, Head of Kalmykia Alexey Orlov promised the Head of the Ministry to build up the work of law enforcement agencies so that every citizen could see in a police officer, first and foremost, a representative of authority, a protector, who he can address with any question. He thanked Nurgaliev for the attention he paid to the work of the MOI for Kalmykia and emphasized that the meeting in Elista should become a good motivation for officers of the Kalmykia police.
Press Service of the MOI for the Republic of Kalmykia