Posts Tagged 'Miss Russia'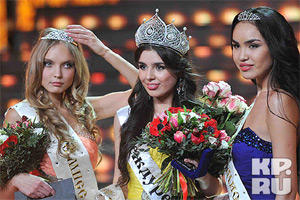 18-year old Elmira Abdrazakova, from Mezhdurechensk, was crowned "Miss Russia 2013" during the annual event held on March 2nd. New Miss Russia Elmira Abdrazakova, who was crowned by reigning Miss World Yu Wenxia, stands 1.63 m tall and will represent Russia in both the Miss World and Miss Universe competitions in 2013.
Miss Russia Elmira Abdrazakova is a student of economics and as her prize, she gets 100,000 USD.
The 1st runner-up was Anastasia Yazykova from Yaroslavl, and the 2nd runner-up was Irina Tumanova from buddhist Kalmykia. Read the rest of this entry »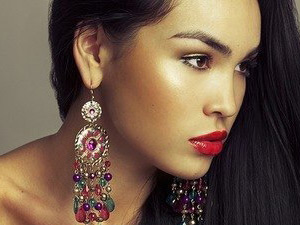 Kalmyk girl Irina Tumanova represents the Republic of Kalmykia at the Russian national competition 'Miss Russia 2013', reports KalmykiaNews online agency. [ Fr | Ru | De ]
Participants can be found on the website woman.ru since February 12, when the voting starts. From that moment, each of you will be able to support Irina and our Republic by voting for it on the site!
Beginning on February 6, follow the life Read the rest of this entry »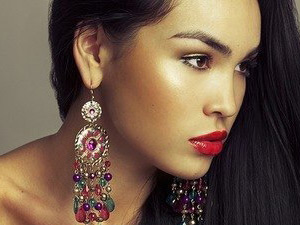 Irina Tumanova [ Ru ]
Republic of Kalmykia
Kalmyk girl Irina Tumanova represents the Republic of Kalmykia at the competition "Miss Russia"
Ирина Туманова. Биография
Amazing wallpapers with Irina Tumanova Read the rest of this entry »