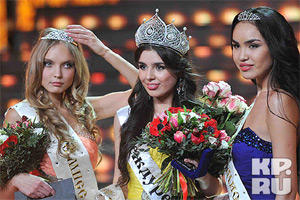 18-year old Elmira Abdrazakova, from Mezhdurechensk, was crowned "Miss Russia 2013" during the annual event held on March 2nd. New Miss Russia Elmira Abdrazakova, who was crowned by reigning Miss World Yu Wenxia, stands 1.63 m tall and will represent Russia in both the Miss World and Miss Universe competitions in 2013.
Miss Russia Elmira Abdrazakova is a student of economics and as her prize, she gets 100,000 USD.
The 1st runner-up was Anastasia Yazykova from Yaroslavl, and the 2nd runner-up was Irina Tumanova from buddhist Kalmykia.
Reigning Miss World Wenxia Yu and reigning Miss Universe Olivia Culpo attended the event as special guests and also helped with the coronation.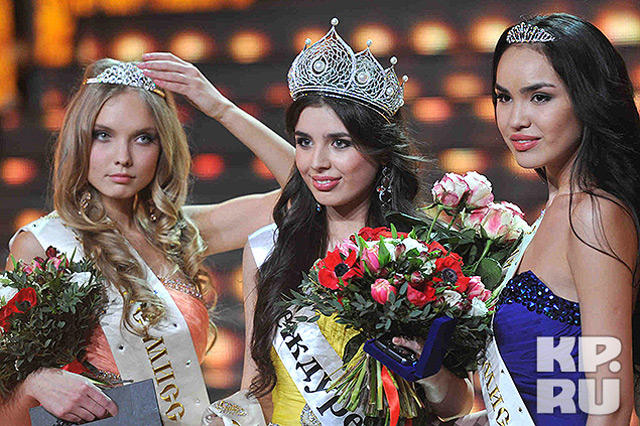 News from Russia