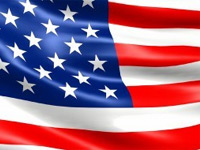 November 15 in the Kalmyk State University started the international scientific seminar for teachers of the English and Kalmyk language 'Moving Forward: Time to Build Bridges', reports International department of KalmykiaNews.
The organizers of the event – the Kalmyk State University, Department of Germanic Languages ​​KSU and the Association of Teachers of English the Republic of Kalmykia (ELIS). Read the rest of this entry »
Home Credit Bank has opened a new office in Elista.
Since 1997 Home Credit Group (Home Credit B.V. and its subsidiaries) has rapidly established itself as a market leader in consumer finance, entering attractive and high growth markets ahead of its competitors, focusing on the key growth regions Read the rest of this entry »
FIDE officials in Elista office present:
Director Mr. Vladimir Kukaev
Tournament Reports: Mr. Gennady Rakhvalov
and Mrs. Baira Marilova
Ms. Aysa Mondrunova
Ms. Irina Bebikova