Posts Tagged 'Orthodox church'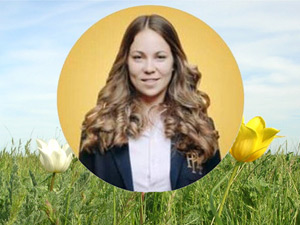 Shvartsman Irina [ Ru ]
Deputy Chairman of the Government of the Republic of Kalmykia (Vice Prime Minister) Read the rest of this entry »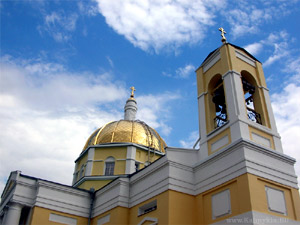 KalmykiaNews about the Russian Orthodox Church [ Ru ]
Jerusalem icon of the Mother of God will come to Elista for 5 days, reported by a representative of the Department of International Relations of the Development Fund for Tourism Kalmykia.
The meeting of icons will be held on November 3 in 15.00.
The shrine will stay in Elista 5 days. The shrine will be accompanied by clerics Read the rest of this entry »
The Chapel of St. Sergius of Radonezh [ Ru ]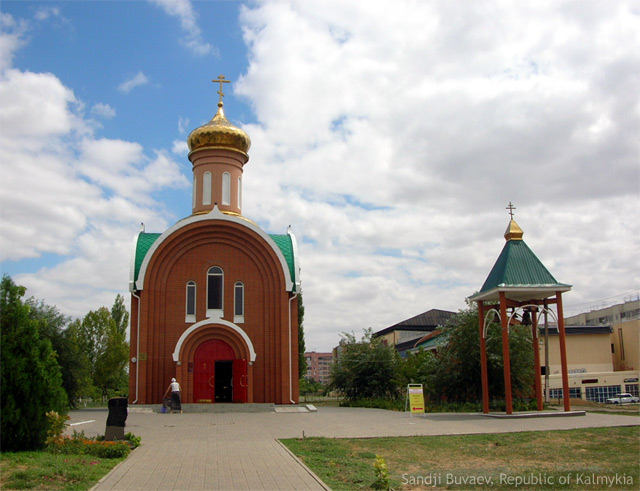 Read the rest of this entry »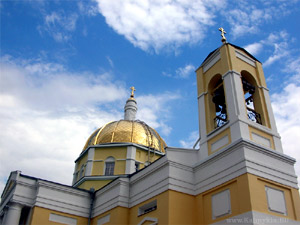 Management of JSC "Falcon Capital" donated Kazan Cathedral of Kalmykia icon of St. Panteleimon. In due time, the Orthodox relic was written in a monastery on the Holy Mount Athos (Greece) and presented to the President of the Czech company Panteleimon Mamaladze. July 10 brought the icon to Elista, reports KalmykiaNews.
"For us, this event is very important, because the image of St. Panteleimon, written in the spiritual center of Orthodox monasticism – on the Mount Athos. In the future, in Elista planned construction of a new cathedral, and in it Read the rest of this entry »
The temple in honor of Crown Prince Alexei. For several years the people of the Republic of Kalmykia region Gorodovikovsk oversee construction in the district center of the temple in honor of Crown Prince Alexei. Ceremonial first stone took place in 2007, according to local newspaper "Forward".
Work with team of builders to argue in front of the edifice grows gorodovikovtsev temple, which, undoubtedly, will decorate the city Gorodovikovsk. Read the rest of this entry »
Moscow, September 8 (Itar-Tass) – Kirsan Ilyumzhinov, when he steps down as head of the republic of Kalmykia, will remain in the republic to focus on three social and charity projects.
"I was born in Kalmykia, I have worked here, and I am not going to leave, I'm staying in the republic to focus on three projects," he told a news conference on Wednesday. Read the rest of this entry »