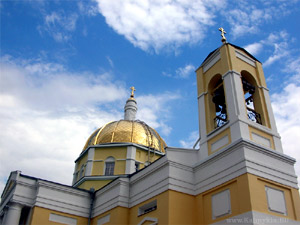 Management of JSC "Falcon Capital" donated Kazan Cathedral of Kalmykia icon of St. Panteleimon. In due time, the Orthodox relic was written in a monastery on the Holy Mount Athos (Greece) and presented to the President of the Czech company Panteleimon Mamaladze. July 10 brought the icon to Elista, reports KalmykiaNews.
"For us, this event is very important, because the image of St. Panteleimon, written in the spiritual center of Orthodox monasticism – on the Mount Athos. In the future, in Elista planned construction of a new cathedral, and in it one of the chapels will be named the Great Martyr Panteleimon "- said Father Alexey, thanking the donors on behalf of all Orthodox believers Kalmykia, reports KalmykiaNews.
President of JSC "Falcon Capital" Panteleimon Mamaladze promised his support in the construction of the new church. At the end of ceremony, representatives of the Kazan Cathedral was an icon and made ​​a prayer to St. Panteleimon.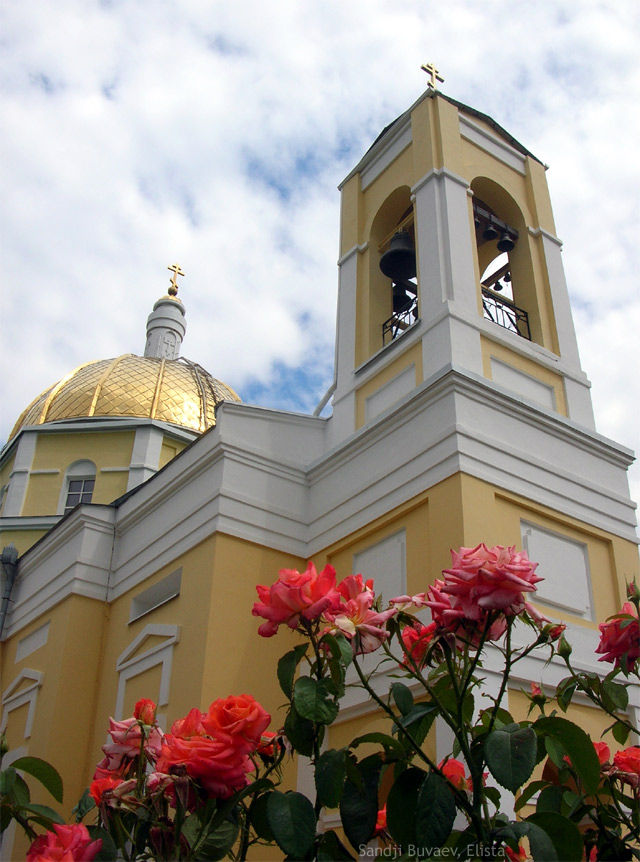 Elista, Kalmykia