Posts Tagged 'Parinirvana Day'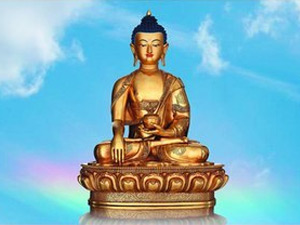 June 14, 2022 Buddhist celebrate a significant anniversary from the Buddhist calendar. It is Buddha's Shakyamuni Birthday, Day of Enlightenment and Parinirvana.
Like in many other Buddhist countries people in Kalmykia try to refrain from vicious deeds during the holy month Ur Sar, but do only virtuous.
At the sunrise Lama of Kalmykia Geshe Tenzin Dugda gave one-day vows of Mahajana to all the volunteers, which help gain uncountable virtuous merits through following all the morality rules. Read the rest of this entry »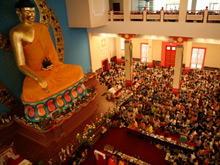 Today, May 27, 2010, buddhists celebrate the most important day of the Buddhist calendar – birthday, enlightenment and passing into Parinirvana of the Buddha Sakyamuni.
Read the rest of this entry »