Cultural News: Local history museum poster
The poster of the local history museum was approved in Elista, the capital of the Republic of Kalmykia, according Read the rest of this entry »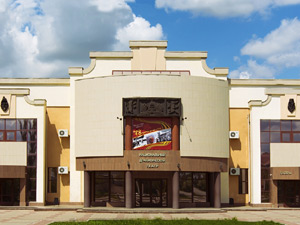 Playbill for January 2020
Welcome to Kalmyk National Drama Theater! Read the rest of this entry »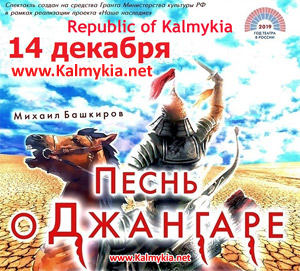 Kalmyk National Theatre
present
The epic performance "Song about Djangar and his heroes"! Read the rest of this entry »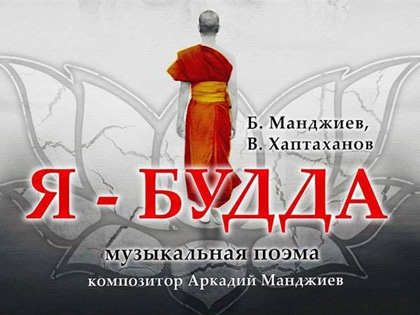 Performance "I am Buddha" in Elista
January 2 and 25.
At the heart of the play "I am Buddha" is the story of how Siddhartha Gautama (Buddha) comes to comprehend the main issue of life. Read the rest of this entry »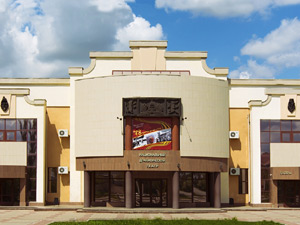 Entertainment!
Performances of the Kalmyk National Drama Theater in December 2018.
Welcome! Read the rest of this entry »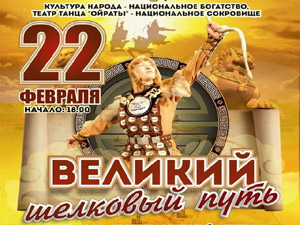 State Theatre "Oirats" present to the guests colorful musical and dance performance "The Great Silk Road".
Very big travel from China to Italy!
The plot is built on the return of the great traveler Marco Polo from China to Venice (Italy).
It is richly costumed and colorful show.
Final point of the trip – in Venice, where the famous carnival Read the rest of this entry »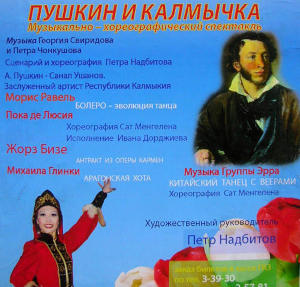 Kalmyk adventures with kalmyk actors!
Based on true story.
June, 5. Performance "Pushkin and kalmyk girl" – in buddhist Elista.
Welcome to Kalmykia! Read the rest of this entry »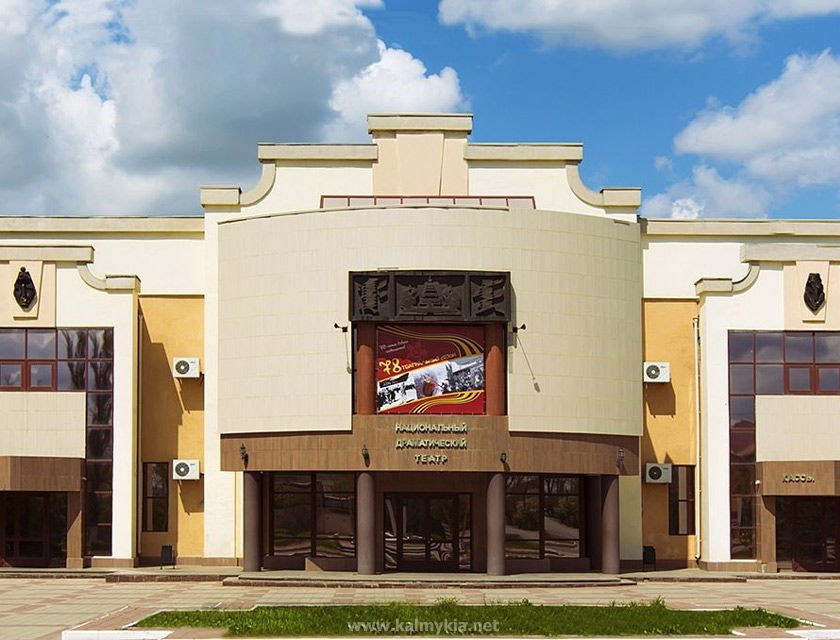 Playbill
Billboard in Elista: Kalmyk National Theatre
November, 8. Spectacle "O! Chooche, Chooche".
18.00 for adult
November, 9. Performance "Innkeeper".
18.00 for adult
November, 10. Performance "Bulgun". Read the rest of this entry »