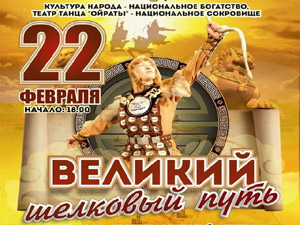 State Theatre "Oirats" present to the guests colorful musical and dance performance "The Great Silk Road".
Very big travel from China to Italy!
The plot is built on the return of the great traveler Marco Polo from China to Venice (Italy).
It is richly costumed and colorful show.
Final point of the trip – in Venice, where the famous carnival are the representatives of all peoples.
A musical performance will begin at 18.00.