Posts Tagged 'trip to Elista'
Beautiful Russian girls and guys in Kalmykia: Unforgettable journey
Elista video.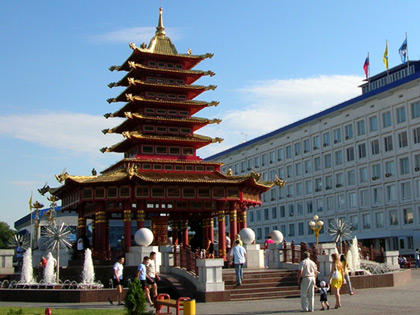 The trip was very exciting and interesting. I never thought that such an unusual city as Elista is so close to Volgograd. Elista is different from all the cities in the country by its eastern atmosphere. As if you find yourself in the eastern dragon tale with pagodas …
In general, Kalmykia, I think, a real paradise for tourists. There are many opportunities for almost any type of vacation.
We were particularly impressed by their originality capital of Kalmykia – Elista. Unlike the cities of Central Russia, Elista is fully saturated with religious culture. Wherever I look – everywhere there are elements of Buddhism. Read the rest of this entry »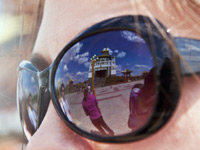 Letter from a girl who made ​​a trip to Elista. Development Fund for Tourism of the Republic of Kalmykia has received a letter from a girl who made ​​a trip to Elista. [ De | Fr | Es | Ru ]
Arriving in Elista, leaving their belongings in the hotel and went to see khurul (temple). Upon entering the courtyard my breath, the dream has come true, I'm on the verge of khurul! The building is magnificent and very beautiful.
Khurul (temple) walked around, turning the drums and looking around the yard. The soul rejoices! After visiting the monastery, there was a feeling that all the dear, kind of like back home. Sitting at prayer service, Read the rest of this entry »