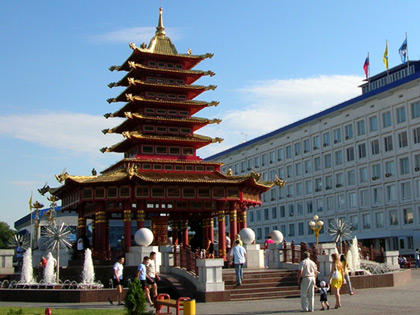 The trip was very exciting and interesting. I never thought that such an unusual city as Elista is so close to Volgograd. Elista is different from all the cities in the country by its eastern atmosphere. As if you find yourself in the eastern dragon tale with pagodas …
In general, Kalmykia, I think, a real paradise for tourists. There are many opportunities for almost any type of vacation.
We were particularly impressed by their originality capital of Kalmykia – Elista. Unlike the cities of Central Russia, Elista is fully saturated with religious culture. Wherever I look – everywhere there are elements of Buddhism.
Kalmykia – one of the most beautiful places to travel to in Russia and the collection of unforgettable experiences. I really like amazing trip in the spring, when steppe puts fresh young grass and billions of wild tulips.
In the morning first wake up and reports to: '46 Celsius degrees!'. At the same time, I'd like to note that this is not Egypt, where at this moment you are blowing sea breeze. Here feelings are quite different: you can sunbathe right in a T-shirt, and the wind is like a directed flow of air from the dryer. An excellent day start!
I was in Kalmykia at 2006, during trip to District stage of Russian physics Olympiad. It was exciting trip by bus. We've seen sun eclipse there, and it was great! Dunes looked like drawn ones, really amazing view!
Kalmykia has the potential for tourism that haven't fully claimed. Historical, cultural and natural heritage of the Kalmyk people, the ancient national traditions, and crafts – everything contributes to the development of such types of the tourism as a business, cultural, educational, religious and free environmental, equestrian, sports, and others.
Kalmykia has left me very good memories, but mostly I was impressed and enjoyed the good attitude of the people. This applies not only to my friends, but most people I've met along the way.
I really liked Elista! You should go there and you'll not regret!
Elista is amazing, is not like any other city in the world. The first thing that striked me in this town is set of monuments and temples of Buddhist Meditation.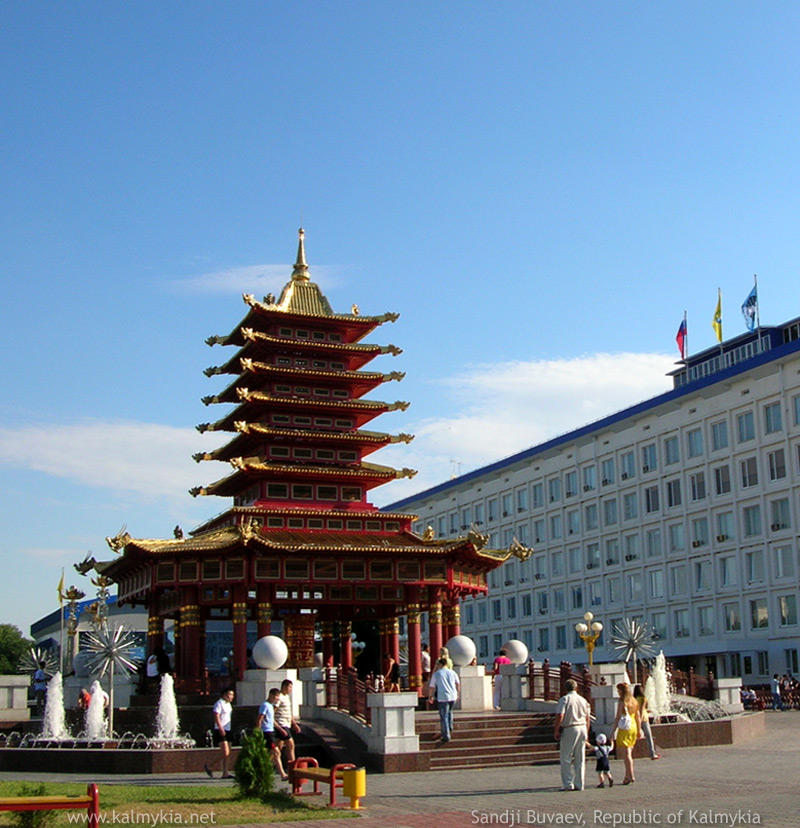 The city of Elista! All of these houses, buildings force us to travel again, as it is the little China!
Beautiful city, lots of monuments and sites, especially khuruls!
Nikita Ageev,
Sergey Lyovin,
Yaroslav Dynnikov.