Posts Tagged 'Vitaly Bokov'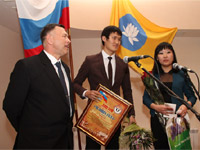 The partner of the competition "Person of Year" the "Megafon" company awarded the youth leader Vitaly Bokov, reported by the Department of Youth Development Fund Kalmykia.
In the capital of the Republic of Kalmykia, the blessed city of Elista, the ceremony of rewarding of winners of the Republican competition "Person of Year" took place.
Following the results of SMS vote and Internet vote winners in all regions of Kalmykia were defined. Each of winners Read the rest of this entry »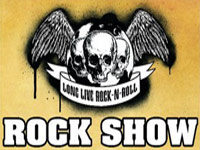 Concert: Rock show in Elista, capital of Republic of Kalmykia!
Welcome to Rock-show concert in GKZ!
February, 17.
18.00.
In a rock show involved:
Group Facultet, group Anticiclon, group T-80, group Slaid, group Nortan, 8 days, Nacomi, Mergen Kim, Elistina Burvyashova, Vitaly Bokov, Kutlan Mukubenov, Badma Erdnigoryaev and Alexander "Feel" Vankaev. Read the rest of this entry »