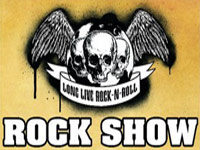 Concert: Rock show in Elista, capital of Republic of Kalmykia!
Welcome to Rock-show concert in GKZ!
February, 17.
18.00.
In a rock show involved:
Group Facultet, group Anticiclon, group T-80, group Slaid, group Nortan, 8 days, Nacomi, Mergen Kim, Elistina Burvyashova, Vitaly Bokov, Kutlan Mukubenov, Badma Erdnigoryaev and Alexander "Feel" Vankaev.
Welcome to rock concert in Kalmykia!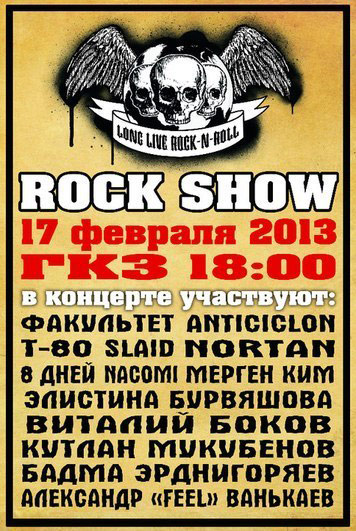 Elista, Kalmykia