Posts Tagged 'White Tara'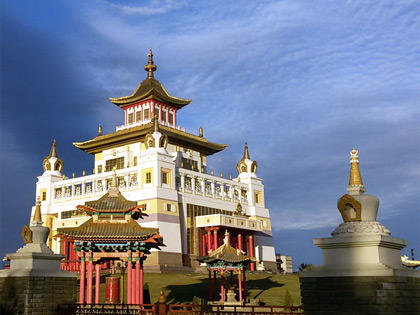 Rituals of prolonging life in November 2015. [ Ru ]
Department of religion reported about schedule of rituals.
Schedule of rituals:
Wednesday. Read the rest of this entry »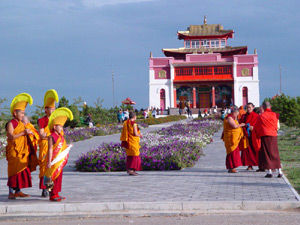 The visit of the Kundeling Rinpoche to Kalmykia. The program shows the date, time, event and venue.
2012 August 23 Thursday
15:00 Arrival in Elista. Exit to the press. Airport of the Elista city.
2012 August 24 Friday
9:15 – 10:15 Visit to buddhist monastery "Geden Sheddup Choi Korling" (Arshansky khurul) Tour in the monastery.
10:30 – 12:00 Arrive at Central buddhist temple of Kalmykia "Golden Abode of Buddha Shakyamuni". Tour in the central temple.
13:00 – 16:00 Tour of the Elista-city. Visit to City Chess, the National Museum to them. Palmov, the monument "Exodus and Return". Elista.
18:00 Kalmyk concert. Government group "KalmConcert" Elista. Read the rest of this entry »