Posts Tagged 'Yuri Sidorenko'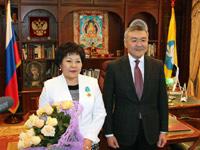 Today, October 12, 2011, the head of the Republic of Kalmykia Alexei Orlov, met with President of Slovenian corporations RIKO GROUP Joza Dragan and the Moscow representative of the corporation Imad Khoury.
It was about building in the Republic of Kalmykia processing plants meat and grain. After a preliminary agreement in Moscow on the Slovenian side arrived in Kalmykia for further discussion of projects. In addition, prospective investors are prepared to work in the Republic of Kalmykia of the industrial production of starch. Read the rest of this entry »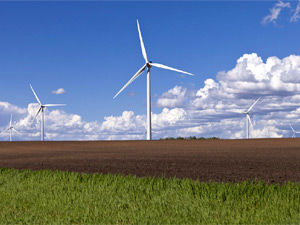 First Deputy Prime Minister of Republic of Kalmykia, Vyacheslav Ilyumzhinov held a workshop to launch the first two wind farms in the village of Sandy Republic of Kalmykia.
The meeting discussed technical issues and issues of interaction between partners, creating a working committee to run these facilities, the regional program of energy development.
In the discussions were: the authorized representative of the Russian Federation and the Republic of Kalmykia JSC "Falcon Capital," Chairman Read the rest of this entry »