[ De | Ru | Es | It | Fr ] Caravan of camels passes through Kalmykia and surrounding areas. Route length 1200 km. The expedition includes: Kalmyk scientists Kalmyk youth and actors, said Yuri Sangadzhiev to Kalmyk Information Center 'KalmykiaEU'.
Experienced camel drivers lead a caravan of camels and horses.
The aim of the expedition: the observation of the animals and birds, the study the process of the desertification in Kalmykia.
First stage finished after a few days, and second stage will be held in September-October.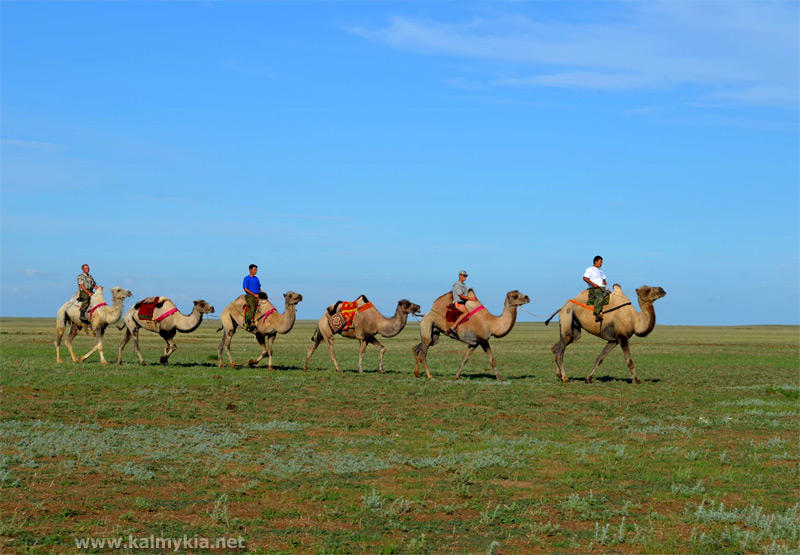 Sandji Buvaev
Republic of Kalmykia