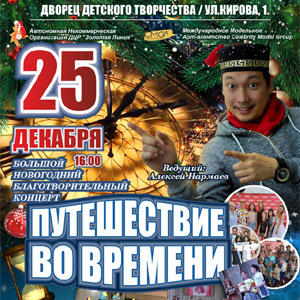 Great New Year's charity concert in Elista-city!
December 25
All funds Read the rest of this entry »
Elista
April, 2 [ De ]
Charity concert to help children with autism Read the rest of this entry »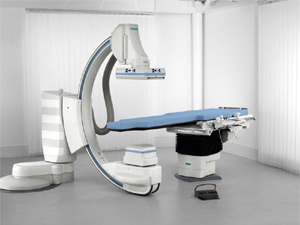 Medicine in Russia and Kalmykia: Doctor from Switzerland held a reception
The well-known doctor, the seventh in the world on citation, the pediatric surgeon Mayr Johannes on Wednesday conducted a series of consultations at the Republican Children's Medical Center. Read the rest of this entry »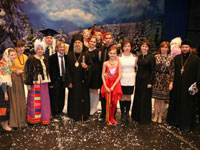 Today, January 6, in Elista held traditional charity children's holiday "Christmas Eve."
Holiday prepared by the students of Sunday school of the Kazan Cathedral of Elista.
On a holiday special guests was attended Bishop of Kalmykia Zinovy ​​and Head of the Republic of Kalmykia Alexey Orlov.
Members of the "Eve" were children Read the rest of this entry »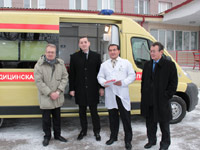 [ En | Ru ] Oil company "Shell International Group" has presented reanimobile for Children's Hospital of Kalmykia, reports KalmykiaNews. A reanimobile (class "C") will allow timely render qualified medical help.
"In case of continuation of the project the social program will be continued", – said General Director of "Shell Oil and Gas Development (III)" Evgeny Boyarshin.
We are waiting for "Shell" with the full-scale project in the Republic of Kalmykia. Will cooperate. "- summarized Chairman of the Government of the Republic of Kalmykia Igor Zotov. Read the rest of this entry »
Charity concert for Ochirova Ayuna in Elista, capital of Kalmykia. Deutsch version
December, 6.
18.30.
In a charity concert involved:
Mergen Kim, Amulan Azydova, Legato group, Nogan Mandzhieva, Elistina Burvyashova, Sanan Urudzhaev, Angelina Serova, Alexander Feel Vankaev and others kalmykian stars. Read the rest of this entry »
This topic will focus on the meeting of the club, "Manjusri," which will be held on Friday, June 10, 2011 at 15:00 in the library of the Central khurul Republic of Kalmykia (Elista).
In discussing the issues of vegetarianism and its benefits for the body to take part shadzhin Lama of Kalmykia Telo Tulku Rinpoche and the monks of the Central khurul. Read the rest of this entry »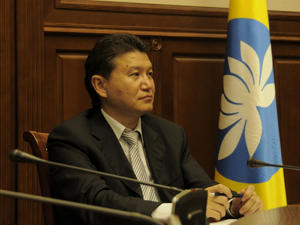 Moscow, September 8 (Itar-Tass) – Kirsan Ilyumzhinov, when he steps down as head of the republic of Kalmykia, will remain in the republic to focus on three social and charity projects.
"I was born in Kalmykia, I have worked here, and I am not going to leave, I'm staying in the republic to focus on three projects," he told a news conference on Wednesday. Read the rest of this entry »