[ En | Ru ] Oil company "Shell International Group" has presented reanimobile for Children's Hospital of Kalmykia, reports KalmykiaNews. A reanimobile (class "C") will allow timely render qualified medical help.
"In case of continuation of the project the social program will be continued", – said General Director of "Shell Oil and Gas Development (III)" Evgeny Boyarshin.
We are waiting for "Shell" with the full-scale project in the Republic of Kalmykia. Will cooperate. "- summarized Chairman of the Government of the Republic of Kalmykia Igor Zotov.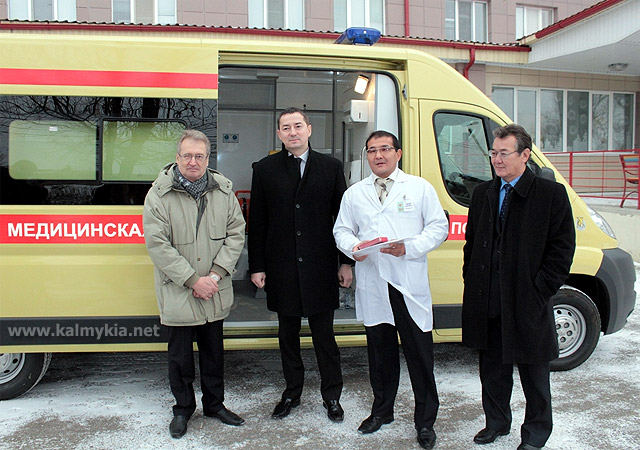 Shell in Russia
Shell is a global group of energy and petrochemicals companies with around 90,000 employees in more than 80 countries and territories.
Elista, Republic of Kalmykia