Posts Tagged 'foreign investment'
Head of Kalmykia met with the Ambassador of the People's Republic of China in Russia
Today the head of Kalmykia Alexey Orlov met with the delegation of the Embassy of the People's Republic of China headed by the Extraordinary and Plenipotentiary Ambassador of the People's Republic of China to the Russian Federation, Li Hui. Read the rest of this entry »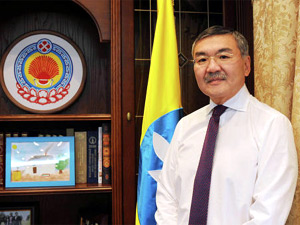 Russia. Russian Investment Forum in Sochi
Negotiations Italian Republic and Kalmykia
In Russia, the Head of Kalmykia Alexey Orlov met with the Honorary Consul General of the Italian Republic in the SFD and the NCFD Pierpaolo Lodigiani. Read the rest of this entry »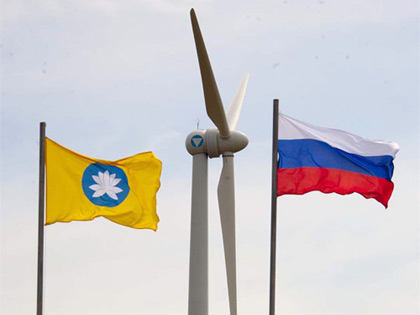 Chairman of the Council of Directors of "Kalmyk energy company" Dmitry Kirmelashvili and CEO Karel Glovachek held a press conference on the prospects of development of the project on construction of Russia's first wind energy park. Read the rest of this entry »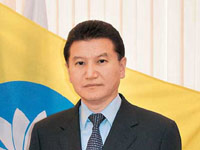 The President of the World Chess Federation and ex-president of Russia's Republic of Kalmykia, Kirsan Ilyumzhinov is reportedly going to set up a $10 billion investment fund with UK major Ashmore Group.
Ex-president of Russia's Republic of Kalmykia Kirsan Ilymzhinov and Ashmore CEO Mark Coombs signed an agreement in London, reports Kommersant Daily. The joint fund would develop projects in Russia, CIS and East Asian countries such as Malaysia, Singapore and Japan, focusing on energy, telecommunications, metals and food industries.
The initial capital of the fund would be $1 billion, and then it would be increased up to $10 billion. The fund plans to attract foreign investment Read the rest of this entry »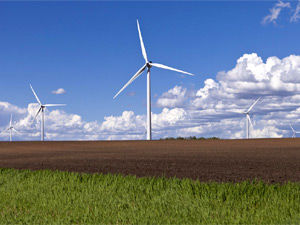 On the territory of the Republic of Kalmykia, in accordance with the investment project, signed between the Government of the Republic of Kalmykia and joint stock company "Falcon Capital" continues the construction of wind farms. The purpose of this project is to construct a Czech company JSC "Falcon Capital" of wind power station with capacity of 150 MW.
Quantity of wind turbines which will be installed at wind power stations will be 126 units. At the same time it is possible to change the quantity by using more powerful wind stations from the world's leading energy producers, such as, Vensys AG and Vestas. Wind farms Read the rest of this entry »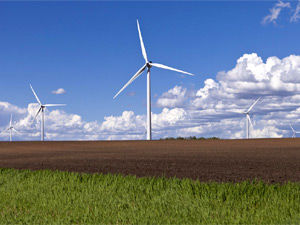 The Russian republic of Kalmykia and the Czech company Falcon Capital plan to build three wind farms in the republic at a total cost of over 150 million Euro, Kalmykia Economics Minister Vladimir Sengleev told journalists in Elista.
He said Kalmykia President Kirsan Ilyumzhinov and Falcon Capital CEO Jozef Cimbora signed an agreement of intent in Prague last Friday to implement an investment project to produce electricity in Kalmykia at wind plants with a total capacity of 150 megawatts. Read the rest of this entry »