Posts Tagged 'Nothern Caucasus'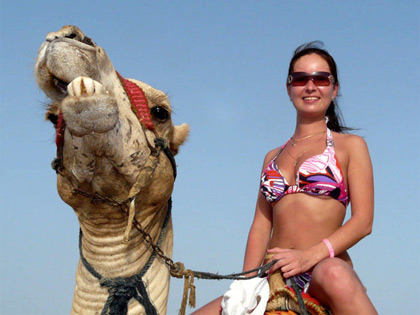 Education and tourism [ De | Ru | Es | It | Fr ]
Young beautiful girl from Moscow came to Kalmykia and became a camel driver
As explained Read the rest of this entry »
Tags:
camels
,
double-humped camels
,
Education in Kalmykia
,
Education in Russia
,
Elista
,
Girls from Moscow
,
girls from Russia
,
Kalmykia
,
Moscow
,
North Caucasus
,
North Caucasus region
,
Nothern Caucasus
,
Russia
,
School of camel drivers
,
South of Russia
,
Volgograd
,
Volgograd region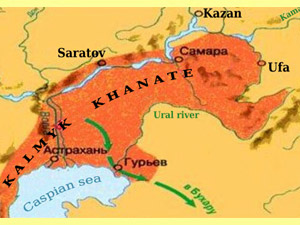 The Kalmyk Khanate was a nomadic power on the Eurasian steppe. It covered the area called Kalmykia and the surrounding areas stretching from Stavropol to Astrakhan.
For over a hundred years the Kalmyk alternately raided the southern borderlands of Russia but also protected southern borders of Russia and engaging in many military expeditions against the Muslim tribes of Central Asia, the North Caucasus and Crimea. Read the rest of this entry »
Tags:
Astrakhan
,
Crimea
,
Crimean Tatars
,
Eurasian steppe
,
history
,
Kalmyk history
,
Kalmyk Khanate
,
Kalmykia
,
Kuban Tatars
,
nomads
,
Nothern Caucasus
,
Ottoman Empire
,
Russian Empire
,
Stavropol
On April 4 Alexei Mayorov, a Federation Council Member for Kalmykia, and Sergey Bazyrov, Head of Iki-Burulskiy District Administration in Kalmykia, met with Nikolai Platonov, General Director, Caspian Pipeline Consortium-R". The meeting discussed various aspects of cooperation between Kalmykia and CPC in as part of CPC's Expansion project to increase its pipeline capacity to 67 MTA.
Special focus was made at the meeting on issues around developing the power supply infrastructure in Kalymikia: as part of constructing and tying-in two new oil pump stations, CPC is investing into construction of hundreds of kilometers of new networks and associated facilities. The amount of investment CPC is putting into the external power supply facilities in the republic will amount to over RUR 2.8 bn.
This way Read the rest of this entry »
Tags:
Alexey Mayorov
,
Caspian Pipeline Consortium
,
Chernozemelskiy district
,
CPC
,
Elista
,
Iki-Burul
,
Iki-Burulskiy district
,
KalmEnergoSbyt
,
Kalmykia
,
MRSK
,
Nikolai Platonov
,
Nothern Caucasus
,
Sergey Bazyrov
,
Southern federal region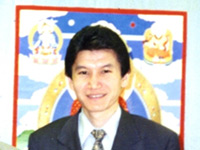 First steps from socialism to capitalism
We were on the threshold of major fundamental change. The republic was precipitously turning towards the market. I was doing my utmost to employ, and modify, every policy that could be of use to Kalmykia. I wanted people to see the light at the end of the tunnel, as it were, and to feel some relief at last. These steps took a lot of painstaking effort. Every problem led to another one. A whole knot of contradictions! I had to single out the priorities. A severe centralization of power was needed.
Read the rest of this entry »
Tags:
airport
,
business trip
,
Caspian sea
,
Elista
,
foreign companies
,
helicopter
,
ITT
,
Kalmykia
,
Kalmykia Corporation
,
Kirsan Ilyumzhinov
,
Lockheed
,
Ministry of Defence
,
Nothern Caucasus
,
President of Kalmykia
,
road
,
Russia
,
satellite communication
,
signed an agreement
,
submarines
,
underwater journeys
,
video-telephones
Taking the decision to run for president of Kalmykia, I realized clearly that people were fed up with continuous elections, political intrigues and playing at democracy. What Kalmykia needed was a dramatic change of structure and attitude which would take the needs of the people into consideration, and would awaken and instill in each citizen the belief that he could, and must, earn a real wage for real work, rather than the miserable pennies which he was paid now. The republic must quickly embrace a market economy before it was too late.
I was fully aware that if I were elected president my popularity would swiftly slide downhill. Read the rest of this entry »
Tags:
blessing
,
Bulgaria
,
Dalai lama
,
election
,
Kalmykia
,
Kirsan Ilyumzhinov
,
Nothern Caucasus
,
President of Kalmykia
,
steppe
,
Valery Ochirov
,
Vanga
,
Vladimir Bambayev