Posts Tagged 'Priyutnenskiy district'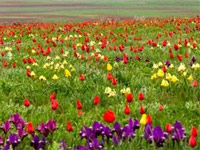 The opening of Tulip Festival will be held tomorrow, April 20 at 13.00.
The Ministry of Tourism of the Republic of Kalmykia invites you to the Tulip Festival in Priyutnensky district!
In program of the Tulip festival:
The concert program with participation of the national amateur groups.
Holiday Fair handicraft articles and Read the rest of this entry »
Tags:
archery
,
eco-tourism
,
festival
,
folk groups
,
International festivals
,
kalmyk struggle
,
Kalmykia
,
Priyutnenskiy district
,
Republic of Kalmykia
,
Tulip Fest
,
wild tulips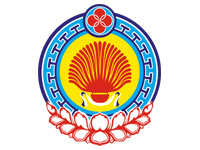 Council of Elders under the head of the Republic of Kalmykia appreciated governance of Kirsan Ilyumzhinov.
Ochir Kochunov, 71-year-old, member of party "United Russia" from Ketchenery village: The decree about the development animal husbandry, signed Kirsan Ilyumzhinov, was the impetus for the development of the industry throughout the Republic of Kalmykia.
Alexey Golovchenko, deputy from Priyutnenskiy district of Kalmykia: 17 years in Kalmykia have been significant changes, and all Read the rest of this entry »
Tags:
Alexey Golovchenko
,
Council of Elders
,
Kalmykia
,
Ketchenery
,
Kirsan Ilyumzhinov
,
Ochir Kochunov
,
Priyutnenskiy district
,
Republic of Kalmykia
,
United Russia