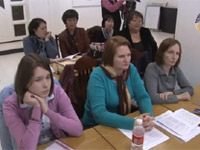 Today, the Festival of Science was launched in Elista among students. It presents the best scientific projects of students and pupils of the Republic of Kalmykia, which will fill up a data bank of intellectual potential of the Republic of Kalmykia. Read the rest of this entry »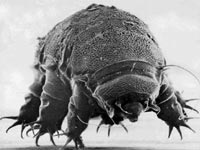 Innovative and space technologies of Kalmykia: The space expansion is discussed by engineers from Kalmykia. Kalmyk engineers plan to start living microorganisms into space.
Tardigrades (commonly known as waterbears or moss piglets or "Wooly Bears") are small, water-dwelling, segmented animals with eight legs notable for being one of the most complex of all known polyextremophiles. Read the rest of this entry »
Russian-Kazakhstan International Conference "Actual Problems of Socio-Economical development of the Caspian Region in the Context of Innovation Economics"
On May 18th, 2012 in the House of the Government of the Republic of Kalmykia Read the rest of this entry »
Opinion about Voluntary Entering into Russia.
The participants of International Scientific Conference "United Kalmykia in a Unified Russia: across the ages into the future" unanimously note that the voluntary membership of the Kalmyk people in the Russian state Read the rest of this entry »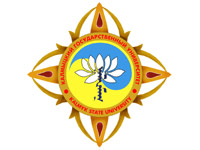 ELISTA, Russia, April 24 (Xinhua) — The Confucius Institute of Russia's Kalmyk State University was officially founded Friday in Elista, the capital city of the Kalmykia Republic in southern Russia.
Chinese and Russian representatives from the educational circles attended the unveiling ceremony of the institute, which was co-founded by Russia's Kalmyk State University and China's Inner Mongolia University. Read the rest of this entry »
The Journal of neuroscience – the official journal of the Society for Neuroscience published a scientific article by Nobuhiko Kojima, Gilyana Borlikova (from Kalmykia), Toshiro Sakamoto, Kazuyuki Yamada, Toshio Ikeda, Shigeyoshi Itohara, Hiroaki Niki and Shogo Endo "Inducible cAMP early repressor acts as a negative regulator for kindling Read the rest of this entry »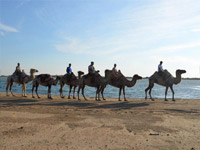 Fedor Konyukhov expedition across the steppes of Kalmykia. In the group of 10 scientists: soil scientists, archaeologists, sociologists, botanists, ecologists, ornithologists and lawyers from France, Netherlands, Russia (Moscow) and the Kalmykia, reports Department of Foreign Relations of KalmykiaNews.
Fedor Konyukhov took care of the preservation of unique finds Read the rest of this entry »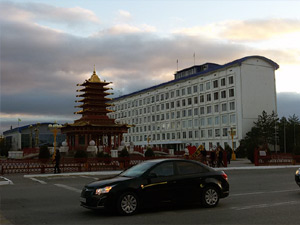 Information department: Official web site of the Government of the Republic of Kalmykia launched successfully. Read the rest of this entry »