Posts Tagged 'Soviet period'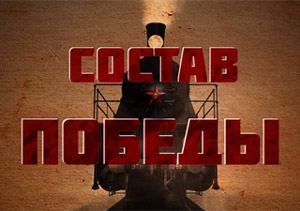 Deportation and genocide in Soviet period in Soviet Union
Kizlyar-Astrakhan
The inhabitants of Kalmykia, mainly women, the elderly and children, worked on the construction of this railway. Read the rest of this entry »
Old photos from photoalbum "Kalmykia 50" from USSR.
Publishing to the anniversary Republic of Kalmykia.
Year of publishing: 1970 Read the rest of this entry »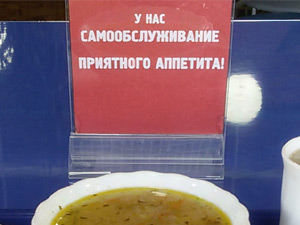 Even though it was only opened a few years ago, the Ays cafe inside the central building in Elista exudes the charm of an old Soviet cafe.
Welcome to USSR! Read the rest of this entry »
European tourists have meeting with simple kalmykian people near KGB office in blessed Kalmykia, write KalmykiaTour paper.
European tourists learned stories about Soviet Union and soviet period. Read the rest of this entry »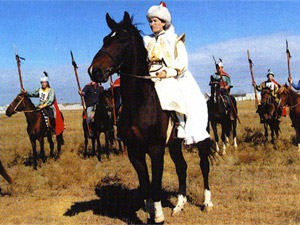 Kirsan Ilyumzhinov: My election campaign: the liquidation of KGB and Soviet Government
My election campaign was underway. I informed people of my program which included among many other details:
the liquidation of Soviet Government;
the abolishment of the KGB;
the promise to prioritize the interests of private citizens above those of the state,
to abolish all but five of the forty active Read the rest of this entry »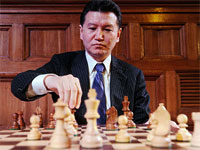 Some scholars and scientists maintain that mankind has chosen the wrong path of development and that our road to civilization is a dead-end. There is now a great imbalance between technological achievements and spiritual development. The era of space-flights and nuclear energy started, not with atomic-power stations, but with the obliteration of human beings by the atom bomb. The planet Earth has encountered a fatal barrier.
When I am told about the durability of peace, the dependability of the army and unquestionable honesty of our diplomats, I can hardly believe my ears. I have seen soldiers standing Read the rest of this entry »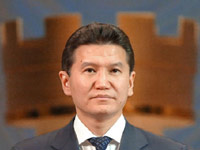 President of Kalmykia billionaire Kirsan Ilyumzhinov about corrupt system of the Brezhnev nomenclature in Soviet Union.
"Okay, we will see who is a hero during the exams!" the teachers would say, "just you wait!"
However, foolhardy as we were, we did not pay the slightest attention to what they told us. As examtime approached even the most reckless of us grew more docile and quiet. No one wanted to get into conflict with the teachers. Naturally we all wanted to finish school with a normal certificate which would make it possible for us to study at an institution of higher education. The pupils' activity levels had risen visibly. Everyone zealously tried to improve his or her marks, preparing diligently for lessons, and raising a hand whenever our teacher asked this or that question.
The corrupt system of the Brezhnev nomenclature Read the rest of this entry »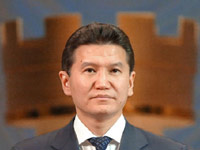 President of Kalmykia billionaire Kirsan Ilyumzhinov about Communist ideology in Soviet Union for children: Like all of my generation, I went through several stages of ideological indoctrination aided by extensive state censorship. First I was an Oktyabryonok (a pre-pioneer), then I became a pioneer, progressing to the Young Communist League, and finally becoming a member of the Communist Party.
I also served on the pioneer squad council, the Young Communist League Committee, and I was chief of the "Vega" Young Communist League city squad. For many years I lived as though I were drugged; it was only gradually, layer by layer, that I began to peel away at the truth. Read the rest of this entry »