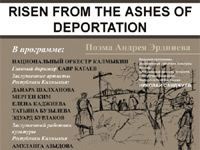 Risen from the ashes of deportation [ Ru ]
December 24, 2013, in Elista, the capital of the Buddhist Republic of Kalmykia, is a concert presentation of 'Risen from the ashes of deportation'.
Leading Nikolay Sandzhiev 
Chief conductor Savr Kataev 
Soloist Naran Dovdunov
Actors: Danara Shalhanova, Amulang Azydova, Mergen Kim, Elen Kadzhieva, Tatiana Buzyleva, Edward Burlakoff. Read the rest of this entry »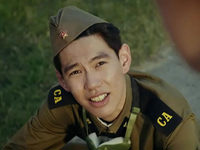 Young kalmyk actor Eugene Sangadzhiev in the film about Stalin. He was born on June 5, 1986 in Elista, reports Independent Kalmyk Art Center. Eugene Sangadzhiev in 2005 he graduated from the College of Arts in Elista (Department of choreography).
This film is the most expecting in this year. We all can have different attitude to this great person but we can't deny that he had strong and hard character.
From the one side, he Read the rest of this entry »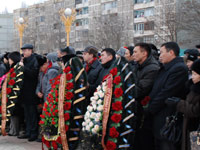 Today is the Day of Memory and Grief. December 28 in each Kalmyk family with pain and bitterness recollect loved ones, forever remaining in a cold Siberian land, and with boundless gratitude pay homage to the older generation.
From cold and hunger on the way killed thousands. Thousand Kalmyks soldiers were withdrawn from the front and sent to Soviet concentration camps. Read the rest of this entry »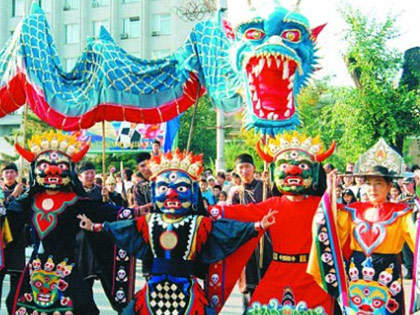 Photo exhibition
Photo exhibition "The hidden Republic – Pictures from Kalmykia" was opened in Denmark. Kasper Boye told about Kalmykia.
Kalmykia is Europe's only Buddhist nation. It is located on the North Caucasus – with almost equidistant to the Black Sea in the west, the Caspian Sea in the east, Volgograd (formerly Stalingrad) in the north and the conflict-ravaged Chechnya in the south.
Kalmykia is a republic in the Russian Federation. They have their own parliament, but the political leader appointed from Moscow. Read the rest of this entry »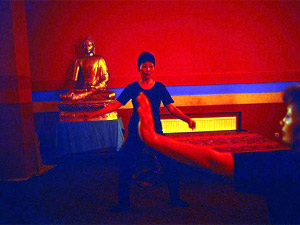 Tomas Van Houtryve about Kalmykia. Russian version
Earlier this year, I visited one of the most improbable places on Earth, the little-known Republic of Kalmykia.
Located on the arid steppe south of Volgograd, Kalmykia is Europe's only Buddhist republic.
It also bills itself as a Mecca for chess players. It is the headquarters of the World Chess Federation (FIDE), and a suburb has been built near the capital, Elista, expressly for holding tournaments and offering vacation homes to former champions. The game is mandatory for all Kalmyk school children. Read the rest of this entry »