Posts Tagged 'Vladimir Lenin'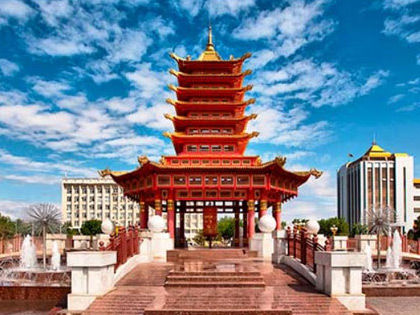 Elista city [ De | Ru | Es | Fr ]
Capital of Republic of Kalmykia.
Русская версия: Элиста.
Population: 103,728
Elista was founded in 1865 as a small settlement; the name is from Kalmyk els(e)n 'sand(y).
Since 1991, the town has been characterized by the slow decay of Soviet-built institutions, and the large construction projects instigated by the republic's millionaire president Kirsan Ilyumzhinov.
The town center has a number of renovated public parks focused on the main square, boasting statues to both Vladimir Lenin and the Buddha. To the east of the town lies the Olympic village of the 1998 XXXIII Chess Olympiad, known locally as "City-Chess". The site has a public swimming pool and an excellent museum of Kalmyk Buddhist art, and is also infrequently used as a conference center. Read the rest of this entry »
Monument to Lenin [ Ru ]
Great leader of Communist Party of Soviet Union.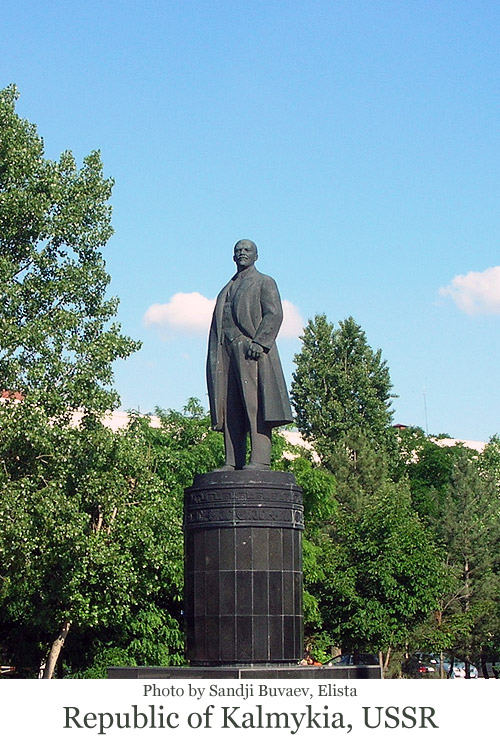 Read the rest of this entry »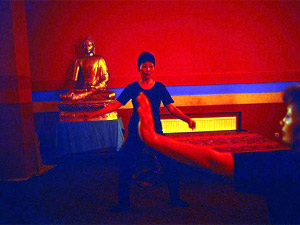 Tomas Van Houtryve about Kalmykia. Russian version
Earlier this year, I visited one of the most improbable places on Earth, the little-known Republic of Kalmykia.
Located on the arid steppe south of Volgograd, Kalmykia is Europe's only Buddhist republic.
It also bills itself as a Mecca for chess players. It is the headquarters of the World Chess Federation (FIDE), and a suburb has been built near the capital, Elista, expressly for holding tournaments and offering vacation homes to former champions. The game is mandatory for all Kalmyk school children. Read the rest of this entry »
King of Kalmykia
Tom Parfitt
The Guardian, Thursday 21 September 2006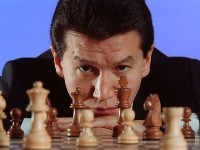 Life is not all plain sailing for Kirsan Ilyumzhinov, the flamboyant leader of the Russian republic of Kalmykia. For a start, his Rolls-Royce Silver Spirit II needs constant repairs thanks to the rutted roads of his impoverished fiefdom. And then there is the danger of alien abduction. He has already been pressganged into one trip on a UFO – in Read the rest of this entry »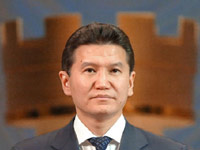 Kirsan Ilyumzhinov about Communism in Soviet Union. We students had free access to many western publications. A number of articles on UFOs, on they way in which a person's individuality manifests itself in their handwriting, on the experience of clinical death, on clairvoyance and bio-energy, aroused my interest and I became an avid reader of everything dedicated to these enigmatic phenomena. I spent my evenings translating articles and notes from the foreign press and in the mornings I hurried back to the institute.
That is not to say that I was a total square, who poured over books constantly, diligently took notes in lectures, was never late for class and never played truant. I was a normal Soviet student; I liked to go dancing, I had been Read the rest of this entry »