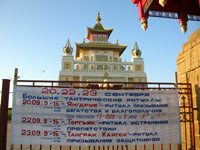 [ Ru | Es | It | Fr ] In Kalmykia will be held ritual of invocation of wealth and prosperity
Information for pilgrims: From 20 to 23 September, in Elista, in the famous Golden Temple of Buddha will be held tantric rituals Yangdrub, this kindly informed the chief of Department of information.
Tantric rituals will head a living embodiment of the deity Tilopa – Telo Tulku Rinpoche, a reincarnated from a past life.
Welcome to Kalmykia!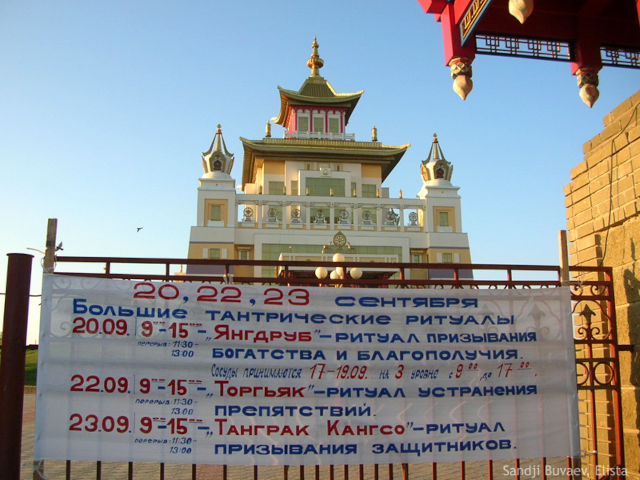 Elista, Republic of Kalmykia