Posts Tagged 'Alexander Berzin'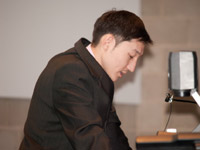 Chagdir Sandzhiev. The current state of Buddhism in Kalmykia
It's been more than 20 years since the collapse of the USSR and the beginning of the period of genuine religious freedom in Russia. Great changes happened both in the country as well as in the minds and hearts of the citizens during this period. Read the rest of this entry »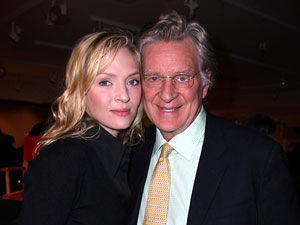 In April 2012 professor of Columbian University – Robert Thurman planning to visit Elista, the capital of Kalmykia.The spiritual pilgrimage – as Robert Thurman describes his journey to Kalmykia.
Robert Thurman is father of Uma Thurman, famous Hollywood`s star. He was invited to Elista by the Supreme Lama of Kalmykia – Telo Tulku Rinpoche.
Robert Thurman is disciple Read the rest of this entry »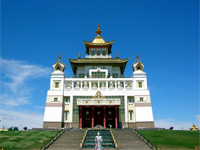 April 12 in Elista, at the invitation shadzhin Lama of Kalmykia Telo Tulku Rinpoche arrives Alexander Berzin – known in the world Buddhologist, Tibet, the historian, Ph.D., Harvard University.
Alexander Berzin was born in Paterson, New Jersey, received in 1965 a bachelor's degree at the Department of Oriental Studies at Rutgers University in cooperation with Princeton University in 1967 – a master's degree, and in 1972 – a doctorate at the Department of Far Eastern Languages (Chinese) and Sanskrit and Indian Studies at Harvard University. Read the rest of this entry »