Posts Tagged 'Central Asia'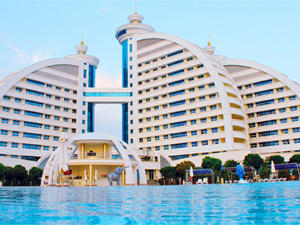 Turkmenistan is a country located in Central Asia, bordered by Kazakhstan to the northwest, Uzbekistan to the north, east and northeast, Afghanistan to the southeast, Iran to the south and southwest and the Caspian Sea to the west.
Ashgabat is the capital and largest city of Turkmenistan.
The population is about 6 million, the lowest of the Central Asian republics, and Turkmenistan is one of the most sparsely populated nations in Asia. Read the rest of this entry »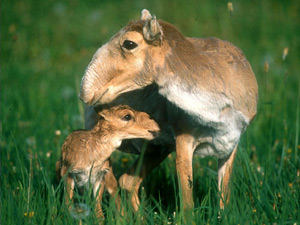 Death on the Steppes: Mystery Disease Kills Saigas
Before the end of the last Ice Age, saigas roamed by the millions in a range stretching from England to Siberia, even into Alaska. Eventually they moved to the steppes of Central Asia, where they continued to thrive — until the 20th century, when these strange-looking antelopes began flirting with extinction. Read the rest of this entry »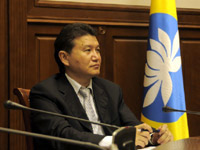 Yesterday the 1st President of the Republic of Kalmykia, FIDE President Kirsan Ilyumzhinov visited Azerbaijan on a working visit, where in Baku he met with H.E. Ilham Aliyev, president of the Republic of Azerbaijan. During the meeting, the issues of chess development, in particular the realisation of the Azerbaijan government programme for chess development in 2009-2014, were discussed.
Mr. Kirsan Ilyumzhinov stated that this programme is a good model of the proper government attitude to chess development for other countries. Read the rest of this entry »
The Kalmyks originate from Central Asia. Their ancestors — the Oirats — belonged to the western branch of Mongolian peoples and represented a very powerful alliance of tribes which were formations of the early feudal state under which dominion the whole Mongolia was in the first half of XV сentury. Consequently interregional conflicts and a number of military bad lucks caused the reduction of Oirat Empire.
Read the rest of this entry »