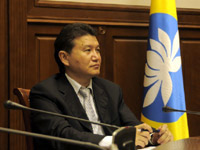 Yesterday the 1st President of the Republic of Kalmykia, FIDE President Kirsan Ilyumzhinov visited Azerbaijan on a working visit, where in Baku he met with H.E. Ilham Aliyev, president of the Republic of Azerbaijan. During the meeting, the issues of chess development, in particular the realisation of the Azerbaijan government programme for chess development in 2009-2014, were discussed.
Mr. Kirsan Ilyumzhinov stated that this programme is a good model of the proper government attitude to chess development for other countries. It has also been noted that this programme aims at actively developing chess and the opening chess clubs in each municipality of the country.
Also, the parties discussed the agreement between FIDE and Azerbaijan ministry of Education, signed earlier and stipulating the inclusion of chess into the educational curriculum of Azerbaijan schools. It is planned that this will happen starting from this school year. Kirsan Ilyumzhinov and Ilham Aliyev also discussed the issue of the construction of an international chess academy in Baku. According to the FIDE plans, this Academy could become the venue of top international chess tournaments. The President of Azerbaijan underlined that he is supporting the bid of the Azerbaijan Chess Federation to organize the World Chess Cup 2015 and 42nd Chess Olympiad and 87th FIDE Congress 2016. Mr. Aliyev also noted that he is his capacity as President of the National Olympic Committee of Azerbaijan is supportive of the idea of inclusion of chess into the programme of the Winter Olympics.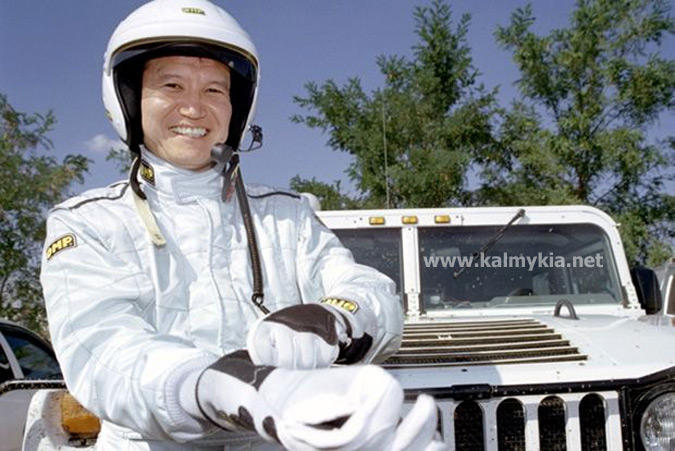 As a result of the meeting in Baku, the parties signed an Agreement on cooperation between FIDE, the Ministry of Sports and Youth of the Republic of Azerbaijan and the Azerbaijan Chess Federation, outlining the organisation of joint events for the development of chess in Azerbaijan. The Agreement was signed by FIDE President, Kirsan Ilyumzhinov, the Minister of Sports and Youth of Azerbaijan, Azad Rahimov and the president of the Chess Federation of Azerbaijan, Elman Rustamov.