Posts Tagged 'Dhammakaya Foundation'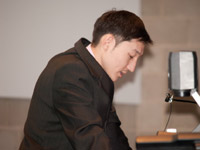 Chagdir Sandzhiev. The current state of Buddhism in Kalmykia
It's been more than 20 years since the collapse of the USSR and the beginning of the period of genuine religious freedom in Russia. Great changes happened both in the country as well as in the minds and hearts of the citizens during this period. Read the rest of this entry »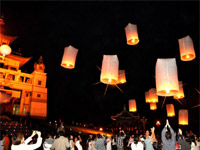 [ En | Ru ] Today, on September 24, 2011, in Elista, the capital of Kalmykia, a ceremony of light offerings to the Buddha took place.
Thousands of residents and guests of Blessed Kalmykia took part in this ritual that was held at the Golden Abode of Buddha Shakyamuni.
People meditated for the benefit of all people in the world. Read the rest of this entry »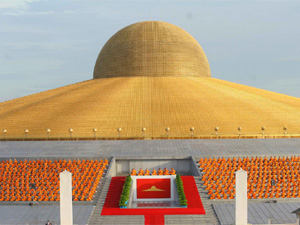 President FIDE visited Thailand [ De ]
The former president of Kalmykia and president FIDE Kirsan Ilyumzhinov visited Thailand. In Bangkok, capital of Thailand, president FIDE Kirsan Ilyumzhinov has meeting with headers of Chess Federatoin of Thailand.
Working travel to Thailand
In this visit to Thailand, also on the same day, in the framework of the visit, Kirsan Ilyumzhinov, in Bangkok, Read the rest of this entry »