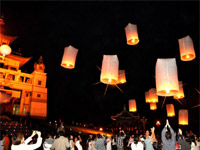 [ En | Ru ] Today, on September 24, 2011, in Elista, the capital of Kalmykia, a ceremony of light offerings to the Buddha took place.
Thousands of residents and guests of Blessed Kalmykia took part in this ritual that was held at the Golden Abode of Buddha Shakyamuni.
People meditated for the benefit of all people in the world.
Mr. Kirsan Ilyumzhinov, the president of the international chess federation (FIDE) took part in the ceremony. The famous kalmyk billionaire addressed to the people with speech in which he noted help of Dhammakaya foundation (Thailand) in organizing the ceremony in Elista. A big group of monks from a tantric Gyudmed monastery helped in carrying out the ceremony.
Also billionaire Kirsan Ilyumzhinov told people the latest news about the president of Russia Dmitry Medvedev and Russian Prime Minister Vladimir Putin.
At the end of the ceremony dozens of floating lanterns were released into the sky and all the ceremony participants made a wish.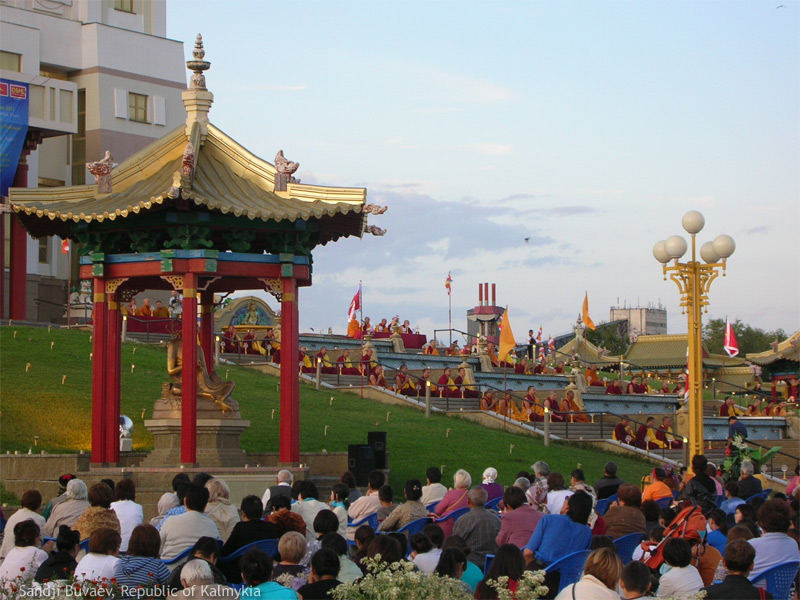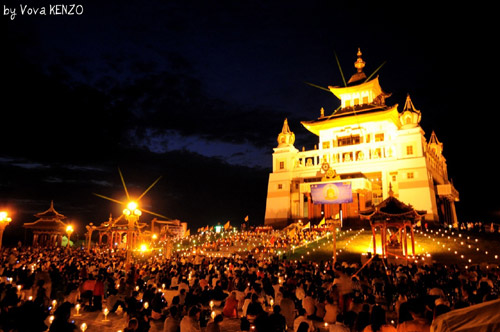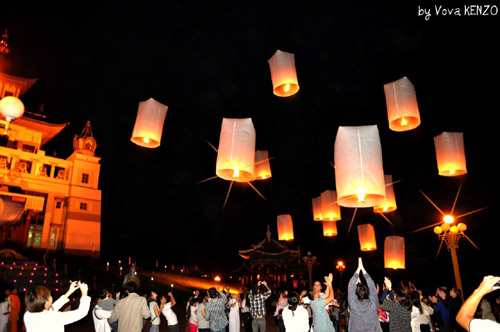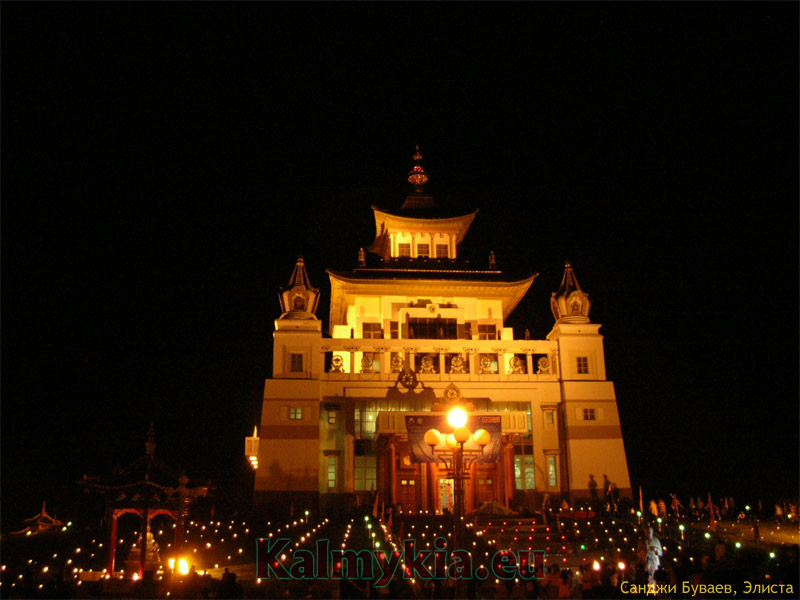 Elista, Kalmykia
Europe