Posts Tagged 'Gelug school'
His Holiness the 14th Dalai Lama of Tibet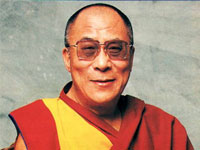 The Dalai Lama is a high lama in the Gelug or "Yellow Hat" branch of Tibetan Buddhism. The name is a combination of the Sino-Mongolian word далай (dalai) meaning "Ocean" and the Tibetan word བླ་མ་ bla-ma (with a silent "b") meaning "chief, high priest".
Read the rest of this entry »
Monument to Zaya Pandita
Zaya Pandita or Namkhaijamts (1599–1662) was a Buddhist missionary priest and scholar of Oirat origin who is the most prominent Oirat Buddhist scholar.
Zaya Pandita was the fifth son of Babakhan, a minor Khoshut-Oirat prince. After Babakhan converted to Buddhism in the early 17th century, he, like many of the other Oirat princes, wished for one of his sons to enter the Buddhist clergy. In pursuit of his wish, Babakhan chose Zaya to become a bandi ("novice") monk. In 1615, Zaya journeyed to Lhasa, Tibet where he would study and practice Buddhism, including study under the guidance of the 4th Panchen Lama.
Read the rest of this entry »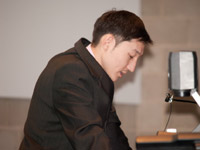 Chagdir Sandzhiev. The current state of Buddhism in Kalmykia
It's been more than 20 years since the collapse of the USSR and the beginning of the period of genuine religious freedom in Russia. Great changes happened both in the country as well as in the minds and hearts of the citizens during this period. Read the rest of this entry »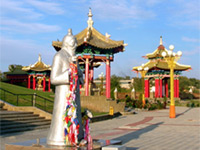 Kalmykian New Year – Zul. Celebration period: 1-15 of December.
Kalmykian New Year celebrates as one the most important events in the Buddhist history – achieving Parinirvana by the founder of the Gelug school Lama Zonkava. Kalmyks treat this person in a special way.
Supreme Lamas often say, that Kalmyks have a strong inseparable connection with Lama Zonkava, which lasts from the beginning of time. Lama Zonkava is Read the rest of this entry »
Buddhist temple "Gedden Sheddup Choikorling" [ Ru | Es | Fr ]
Holy Abode of theory and practice Gelug School. Kalmyk: "Syakyusn Syume".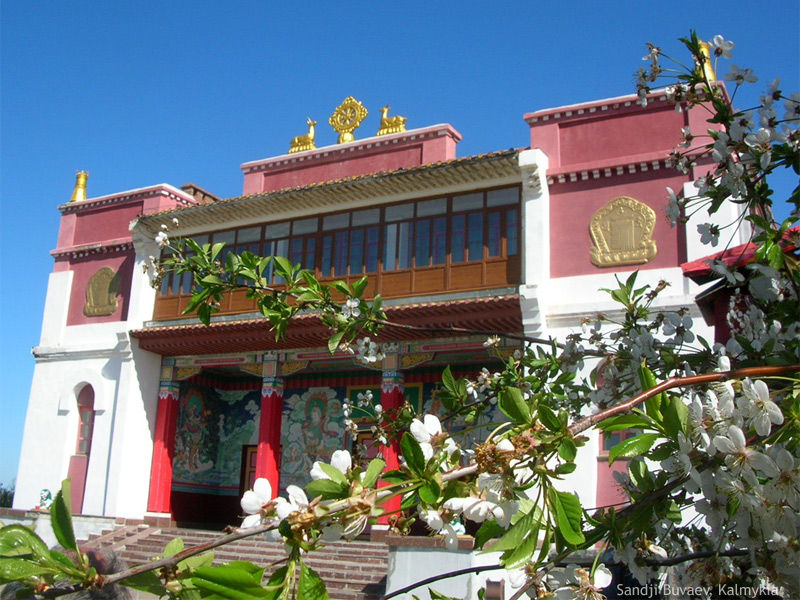 Read the rest of this entry »
Richard Gere Gets Blessed By Dalai Lama. Richard Gere received blessings from the Dalai Lama at Mahabodhi temple in Bodh Gaya on Friday. An AP photographer was there and according to the AP's caption, it happened at Mahabodhi temple and "Bodh Gaya is the town where Prince Siddhartha Gautama attained enlightenment after intense meditation and became the Buddha." Read the rest of this entry »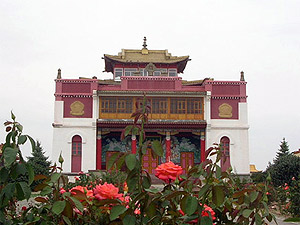 On the 5-th of October in 1996 the opening ceremony of the Central temple (khurul) took place. His Holiness Dalai-Lama named the temple "Geden Sheddup Choikorling" (A Holy Abode for Theory and Practice of the School Gelugpa). Read the rest of this entry »