Posts Tagged 'Great Silk Road'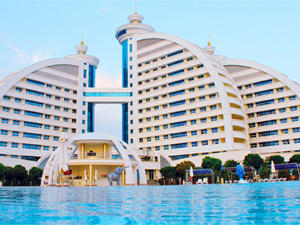 Turkmenistan is a country located in Central Asia, bordered by Kazakhstan to the northwest, Uzbekistan to the north, east and northeast, Afghanistan to the southeast, Iran to the south and southwest and the Caspian Sea to the west.
Ashgabat is the capital and largest city of Turkmenistan.
The population is about 6 million, the lowest of the Central Asian republics, and Turkmenistan is one of the most sparsely populated nations in Asia. Read the rest of this entry »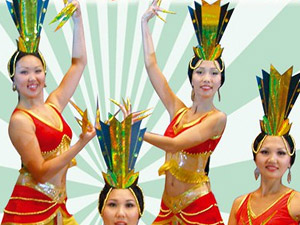 Dance show!
Kalmyk State Theater "Oirats" present:
January, 17 Performance "The Great Silk Road"! Read the rest of this entry »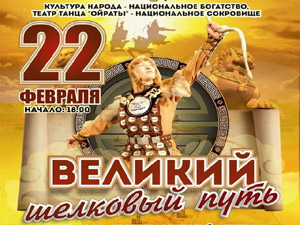 State Theatre "Oirats" present to the guests colorful musical and dance performance "The Great Silk Road".
Very big travel from China to Italy!
The plot is built on the return of the great traveler Marco Polo from China to Venice (Italy).
It is richly costumed and colorful show.
Final point of the trip – in Venice, where the famous carnival Read the rest of this entry »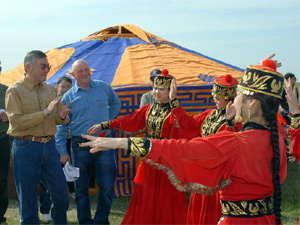 On Saturday, April 19, the Head of Kalmykia Alexey Orlov took part in the Tulip Festival, reported KalmykiaNews agency.
II Tulip Festival was held in conjunction with the Government of the Republic of Kalmykia, Fund of Wildlife Conservation of Kalmykia and Kalmyk branch of the Russian Geographical Society.
The main task of the Tulip Festival Read the rest of this entry »