Posts Tagged 'International tournament'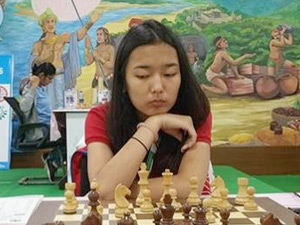 News from World Chess Championship [ Ru ]: The sportswoman of the Republic of Kalmykia, won a bronze medal at the World Chess Championship among juniors. It was reporting by head of Sports Department.
Sportswoman of Kalmykia Dordzhieva Dinara was third on the basis of chess Junior World Championship (U 20), which Read the rest of this entry »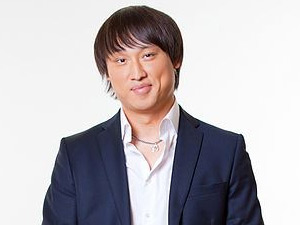 Celebrity Sangadji Tarbaev invites to Fight Nights Global 50
The very famous Russian entertainer Sangadji Tarbaev is glad to invite to visit the international tournament in mixed martial arts Fight Nights Global 50, reported KalmykiaNews.
The tournament's final fight between Fedor Emelianenko (Russia) and Fábio Maldonado (Brasil) comes about on June the 17th at Sibur Arena in Saint Petersburg (Russia). Read the rest of this entry »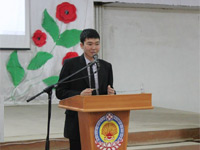 The young kalmyk poet Dordzhi Khoninov will present the Kalmykia in the international poetry competition.
Dordzhi Khoninov is Kalmyk State University graduate student, researcher at the Research and Educational Center 'Folklore: Science. Education. Culture'. Read the rest of this entry »
Gold and kalmyk wrestler Sandzhi Karuev [ Ru ]
In Kiev, the capital of Ukraine hosted the international tournament on Greco-Roman wrestling.
Kalmyk wrestler Sandzhi Karuev won an international tournament in Greco-Roman wrestling in the weight category up to 76 kg. Read the rest of this entry »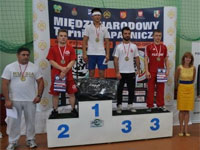 The young athlete from Kalmykia Mingiyan Semenov defeated in the finals of the international tournament in Poland (Europe), reported by international news agency KalmykiaNews.
Today, June 24 2012, kalmyk wrestler Semenov Mingiyan defeated fighter from Denmark, and won the gold medal!
Sport, health and success in life were the main priorities of the new generation blessed Kalmykia.
Now, the all Kalmyk people waiting Read the rest of this entry »