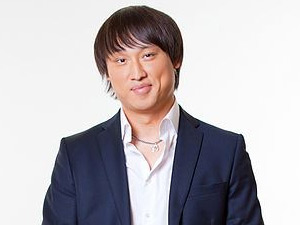 Celebrity Sangadji Tarbaev invites to Fight Nights Global 50
The very famous Russian entertainer Sangadji Tarbaev is glad to invite to visit the international tournament in mixed martial arts Fight Nights Global 50, reported KalmykiaNews.
The tournament's final fight between Fedor Emelianenko (Russia) and Fábio Maldonado (Brasil) comes about on June the 17th at Sibur Arena in Saint Petersburg (Russia).
Sangadji was born and spent his childhood in Elista, capital of Republic of Kalmykia. He started his TV career as a capitan of RUDN's team (in english translation "The People's Friendship University of Russia") at the most popular Russian humor TV show and competition KVN ("Club of the Funny and Inventive People").
As previously reported the president of Russia Vladimir Putin extended a congratulation to Sangadji Tarbaev on the national holiday of Russia Day.