Posts Tagged 'Kalmyk beef'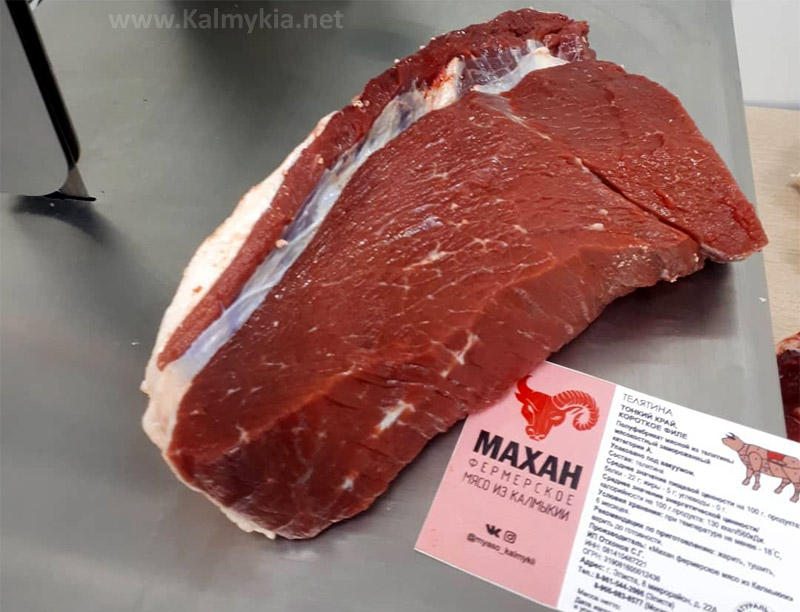 Dear friends, we have resumed the supply of lamb and veal to Moscow. We have prepared, packed under vacuum and frozen young veal and lamb.
Read the rest of this entry »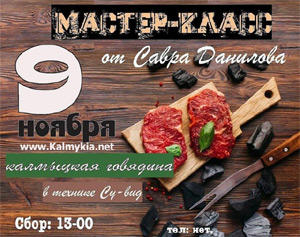 Sous-vide and Savr Daniloff!
Workshop on cooking Kalmyk beef using Sous-vide technology! Read the rest of this entry »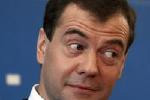 [ En | Ru | Es ] Our Kalmyk sausage produced at Trinity meat factory, so liking the head of state, that he took her to Moscow. Most Russian President Dmitry Medvedev liked the sausage "Presidential".
A small exhibition of local producers for the president arranged in a Chess Palace (New Vasyuki) near Elista. More than anything Kalmyk ENEA Dmitry Medvedev stand like "Trinity slaughterhouse."
– That these sausages look appetizing, I would like to try – the President said, pointing to a sort of "Presidential." Read the rest of this entry »