His Holiness the 14th Dalai Lama of Tibet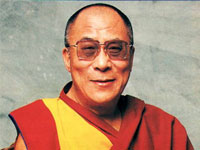 The Dalai Lama is a high lama in the Gelug or "Yellow Hat" branch of Tibetan Buddhism. The name is a combination of the Sino-Mongolian word далай (dalai) meaning "Ocean" and the Tibetan word བླ་མ་ bla-ma (with a silent "b") meaning "chief, high priest".
Read the rest of this entry »
Monument to Zaya Pandita
Zaya Pandita or Namkhaijamts (1599–1662) was a Buddhist missionary priest and scholar of Oirat origin who is the most prominent Oirat Buddhist scholar.
Zaya Pandita was the fifth son of Babakhan, a minor Khoshut-Oirat prince. After Babakhan converted to Buddhism in the early 17th century, he, like many of the other Oirat princes, wished for one of his sons to enter the Buddhist clergy. In pursuit of his wish, Babakhan chose Zaya to become a bandi ("novice") monk. In 1615, Zaya journeyed to Lhasa, Tibet where he would study and practice Buddhism, including study under the guidance of the 4th Panchen Lama.
Read the rest of this entry »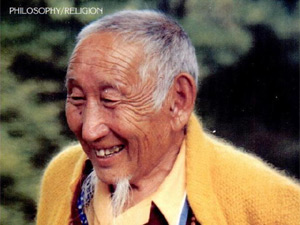 Ngawang Wangyal [ De ]
(Wylie: Ngag-dbang Dbang-rgyal) (c. 1901-1983), popularly known as "Geshe Wangyal," was a Buddhist priest and scholar of Kalmyk origin who was born in the Astrakhan province in southeast Russia sometime in 1901. Read the rest of this entry »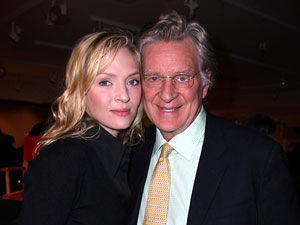 In April 2012 professor of Columbian University – Robert Thurman planning to visit Elista, the capital of Kalmykia.The spiritual pilgrimage – as Robert Thurman describes his journey to Kalmykia.
Robert Thurman is father of Uma Thurman, famous Hollywood`s star. He was invited to Elista by the Supreme Lama of Kalmykia – Telo Tulku Rinpoche.
Robert Thurman is disciple Read the rest of this entry »
Foreign tourists banned from Tibet on anniversary of riots
The Chinese government has banned foreign tourists from entering Tibet on the third anniversary of violent anti-government protests in the region.
Anyone who intends to travel to the troubled region requires a special permit but such permits will be refused to foreigners. The ban could last for up to three months.
Travel agencies in the region say they have been ordered not to allow foreign tourists into Tibet in March.
The Xizang Tourist General Company in Read the rest of this entry »