Posts Tagged 'Olympic champions'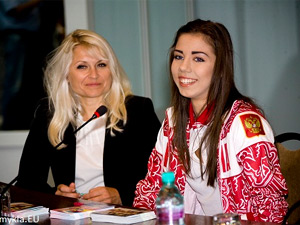 Head of the Government of the Republic of Kalmykia Igor Zotov had appointment with Olympic champion of London 2012 rhythmic gymnastics group all-around Alina Makarenko.
Also there are was attended by Minister of Sport and Youth Policy of the Republic of Kalmykia Leo Baldashinov and the first Alina's coach Lyudmila Galchenko. Read the rest of this entry »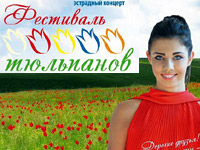 Dear Friends!
Republic of Kalmykia and Olympic champion Alina Makarenko invites to the International Tulip Festival!
April, 18-20.
Concerts, entertainment, ecology and famous stars of Kalmykia!
Welcome to Republic of Kalmykia!
Read the rest of this entry »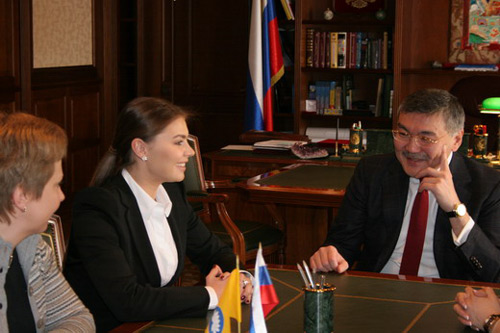 On 14th April Olympic champion Alina Kabaeva paid a working visit to the city of Elista, during which she spoke to Kalmykia's leader Alexey Orlov about the prospects for development of rhythmic gymnastics in the Republic.
Olympic champion Alina Kabaeva also took part in the opening ceremony of the XVI Rhythmic Gymnastics Open Championship of the Republic of Kalmykia. Read the rest of this entry »