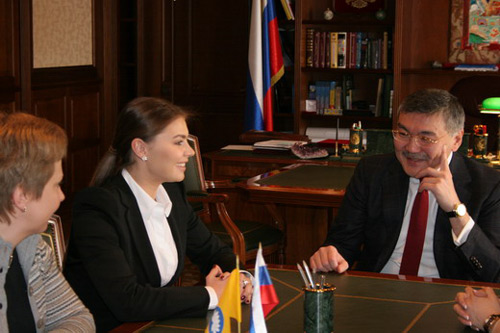 On 14th April Olympic champion Alina Kabaeva paid a working visit to the city of Elista, during which she spoke to Kalmykia's leader Alexey Orlov about the prospects for development of rhythmic gymnastics in the Republic.
Olympic champion Alina Kabaeva also took part in the opening ceremony of the XVI Rhythmic Gymnastics Open Championship of the Republic of Kalmykia.
The championship is being held in Elista from 14th to 16th April, with over 300 gymnasts from 20 towns around Russia taking part.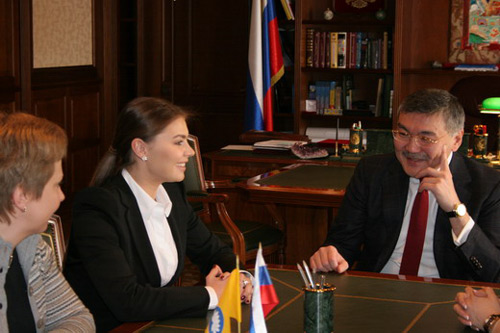 Elista, Kalmykia