Posts Tagged 'Rythmic Gymnastics'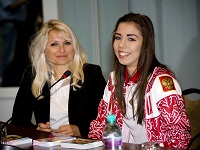 Young girl from Kalmykia (Russian Federation) Alina Makarenko have Golden medal on the Olympic Games in London.
Read the rest of this entry »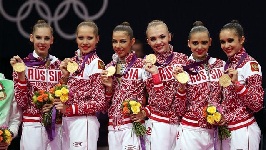 Results in gymnastics: Alina Makarenko defeated on the Olympic Games in London 2012.
Alina Makarenko from Kalmykia and trained in club Yunost Rossii ("Youth of Russia") in Moscow.
Alina Makarenko is student of the Moscow State University (Moscow, Russia) and like Internet, books and shopping.
Your coach Read the rest of this entry »
Olympic Games: Anastasia Bliznyuk, Uliana Donskova, Alina Makarenko, Anastasia Nazarenko, and Karolina Sevastyanova of Russia compete during the Rythmic Gymnastics Group All-Around qualifying on day 14. Read the rest of this entry »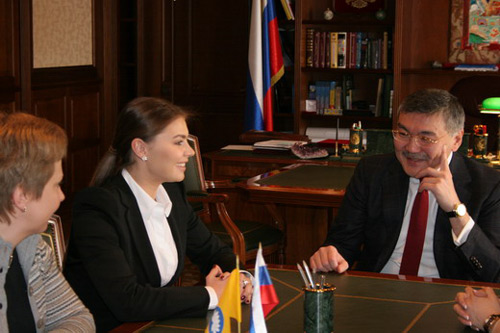 On 14th April Olympic champion Alina Kabaeva paid a working visit to the city of Elista, during which she spoke to Kalmykia's leader Alexey Orlov about the prospects for development of rhythmic gymnastics in the Republic.
Olympic champion Alina Kabaeva also took part in the opening ceremony of the XVI Rhythmic Gymnastics Open Championship of the Republic of Kalmykia. Read the rest of this entry »