Posts Tagged 'Save Tibet Foundation'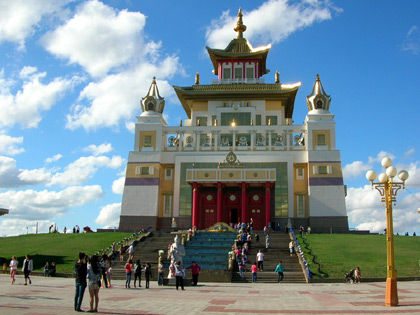 In celebration of the 20th anniversary of founding of the Friends of Tibet Society (FTS) in Kalmyk Republic, a variety of public events, such as seminars, lectures and teaching on the Buddhist philosophy and cultural heritage, exhibition, film screening and talks on Tibet were organized recently in Elista, capital of Kalmyk Republic in Russian Federation, reported Central Tibetan Administration (Dharamsala).
The Flame of Truth torch and Tibetan delegation, led by Representative Ngawang Rabgyal and Read the rest of this entry »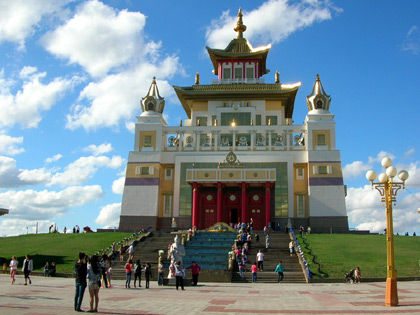 By Anna Nemtsova, Special to RussiaNow. November 8, 2011
One third of the population of Kalmykia was deported during Stalin's terror. As the region struggles, it returns to its roots for answers.
The first Ceremony of Light offering to Buddha was held last month in Elista, the capital of Kalmykia.
"Let all our wishes come true! Let all living creatures be free of suffering, of danger, of diseases and sadness! Let peace and happiness govern on Earth!" Read the rest of this entry »