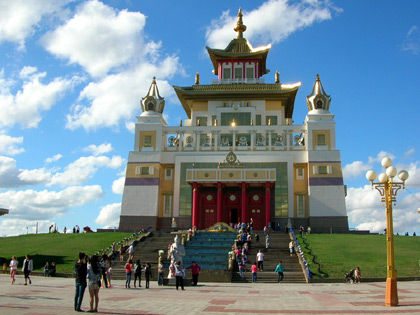 In celebration of the 20th anniversary of founding of the Friends of Tibet Society (FTS) in Kalmyk Republic, a variety of public events, such as seminars, lectures and teaching on the Buddhist philosophy and cultural heritage, exhibition, film screening and talks on Tibet were organized recently in Elista, capital of Kalmyk Republic in Russian Federation, reported Central Tibetan Administration (Dharamsala).
The Flame of Truth torch and Tibetan delegation, led by Representative Ngawang Rabgyal and Ven. Geshe Lhakdor, were welcomed at Elista airport by members of FTS and Tibetans residing in Kalmyk Republic on 2nd September, which is Tibetan Democracy Day. The celebration of the 20th anniversary of founding of Friends of Tibet Society was marked with speeches and gala performances at Kalmyk government hall, reported Central Tibetan Administration (Dharamsala). In her welcoming speech, Mrs. Antonina Kookueva, Founder-cum-Chair of Friends of Tibet Society, narrated her first meeting with His Holiness the Dalai Lama in 1991, when she was member of parliament, and touched on how FTS was founded in 1992 and its 20-year activities in support of and solidarity with Tibetan people.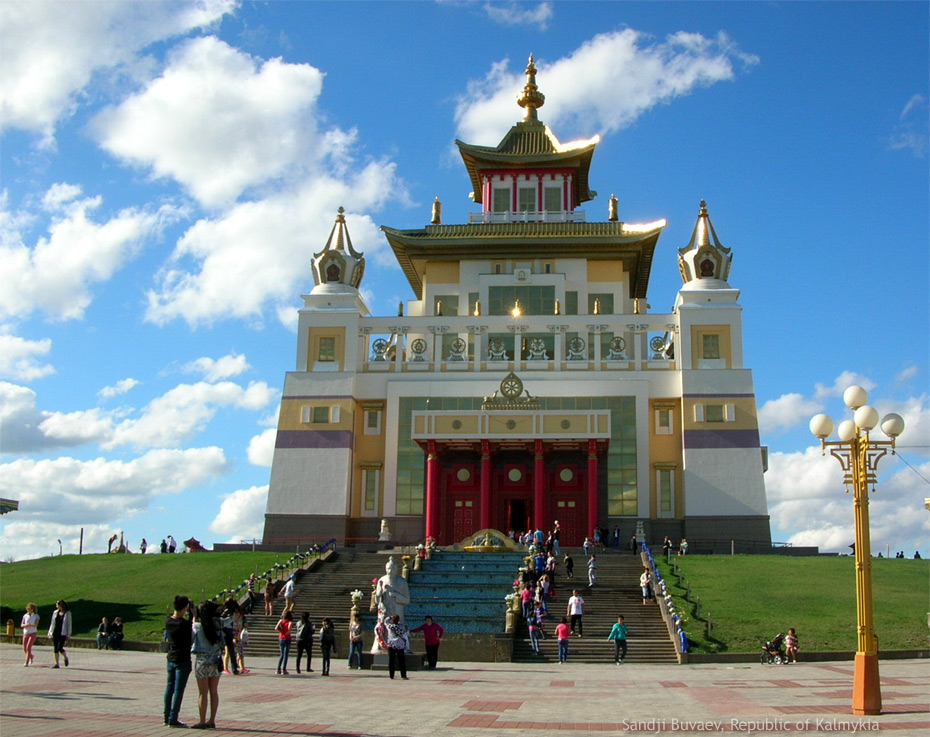 Expressing deep gratitude on behalf of Tibetan people to Mrs. Antonina Kookueva for her dedicated support for Tibet issue, Representative Nawang Rabgyal presented to her traditional Tibetan scarf with the Thangka of Lord Buddha and thank-you-letter from Kalon Dicki Chhoyang, Department of Information and International Relations, Central Tibetan Administration. On this occasion, FTS honoured Rev. Telo Tulku Rinpoche for his 20-year service for helping to promote the Buddha Dharma in Kalmyk Republic. And Representative N. Rabgyal presented him traditional scarf and delivered the appreciation-letter from Kalon Pema Chhinjor of Religious and Cultural affairs of CTA. Telo Rinpoche and other dignitaries gave speeches in support of Tibetan cause .
Ven. Geshe Lhakdor, Director of Library of Tibetan Works & Archives in Dharamsala, Ms. Dechen Tsering of Tibetan Memorial Quilt Project in California, and Mrs. Julia Jironkina, Director of Moscow-based Save Tibet Foundation, participated in Tibet Days in Kalmyk Republic on 2- 7 September 2012. During Tibet Days in Kalmyk Republic, Ven. Geshe Lhakdor gave a series of teachings at Kalmyk Buddhist Temple, conducted seminars with teachers, and gave lectures at schools, colleges and university, and participated at round-table discussion with scholars. Also Representative N. Rabgyal gave talks on Tibet, nature of Tibetan struggle and current critical situation in occupied-Tibet. Ms. Dechen Tsering organized Tibetan Memorial Quilts Exhibition and gave talks on Tibet and brave Tibetans, who sacrificed their precious lives for the just cause of Tibet.
Three-member of Tibetan delegation were interviewed by Kalmyk TV and newspapers. They also met with the leaders of the Republic. The films: Kundun and Seven Years in Tibet, dubbed in Russian, were shown for public by Kalmyk national TV.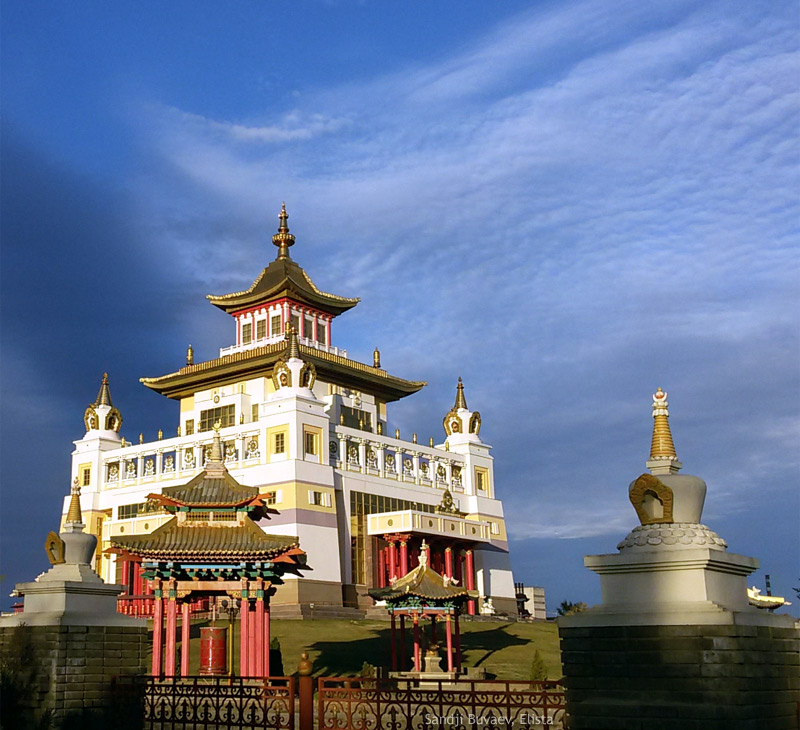 The peoples of Tibet and Kalmykia have long historical, cultural and spiritual contact and connection since 17th century, when Buddhism began to spread from Tibet, and His Holiness the 14th Dalai Lama visited Kalmyk Republic in July 1991, which was followed in 1992 and 2004, reported tibet.net
Elista, Republic of Kalmykia